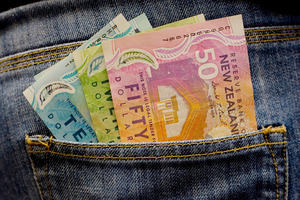 A woman has been awarded $10,100 in compensation after she was dismissed for her meat-packing job for testing positive for cannabis.
Ursula Te Huia worked for South Pacific Meats (SPM) for five years as a meat worker at its plant at Awarua, near Invercargill
In 2010 her employer arranged for the New Zealand Drug Detection Agency to come to the plant to test workers for drugs.
Employees where tested as they came into work, if an employee was found of have more than 50 nanograms of an illegal substance per millilitre of urine they would be stood down without pay and asked to attend a rehabilitation program.
Workers found below the 50 nanograms limit were allowed to return to work as they were not impaired by the substance.
Other workers did score below the 50 nanograms limit and were able to return to work.
Ms Te Huia's sample returned a positive result for cannabis use - a level of 48 nanograms.
SPM dismissed Ms Te Huia even though she scored below the company's cut off level to stand down an employee.
Ms Te Huia claimed Awarua manager Malcolm Hampton had already decided that if she failed the test she would not be offered the opportunity of rehabilitation.
Norris Tait, Ms Te Huia's production supervisor, met Mr Hampton expressing his opinion that the dismissal was unfair and Ms Te Huia wished to talk to Mr Hampton before a final decision was made.
During this meeting Mr Tait said that he was told by Mr Hampton that Ms Te Huia was not a candidate for rehab as she had a record of consistent absenteeism.
The Employment Relations Authority found SPM's dismissal of Ms Te Huia was unjustified and unfair.
The authority said that even though she broke the law by consuming cannabis, it was unfair that she was singled out when other workers had a lower score and were allowed to keep their jobs.
The authority ordered SPM to pay Ms Te Huia $5100 for loss of wages and an additional $5000 as compensation for being humiliated when she was dismissed.