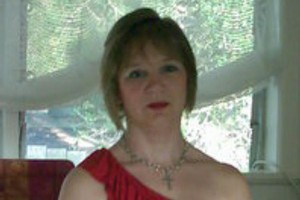 The day after Steven Ellis was told his ex-girlfriend had found someone else he drove to her house, grabbed her by the neck, and raped her before stabbing her twice and setting her house on fire.
Ellis stood in the dock at the High Court at Auckland today and shook his head as a jury found him guilty of raping and murdering Jacqueline Blackbourn in June last year.
Those verdicts brought relief to 20 year-old Carolann Dempster who referred to Ms Blackbourn as aunty Jacqui.
Although not related, Ms Dempster said Ms Blackbourn was always there for her and she had lived with her while Ellis was on the scene.
"It is just such a relief. My aunty Jacqui can rest now.''
She said she had "no remorse'' for Ellis and he deserved to be found guilty.
The court was told Ellis was obsessed with Ms Blackbourn. He had a picture of her on his phone that he would kiss every morning and night. Two months after the relationship ended he was still desperate to find out if Ms Blackbourn still cared for him.
Lia Hall was a mutual friend of Ellis and Ms Blackbourn and went to the movies with Ms Blackbourn the night before the murder.
Afterwards she told Ellis to "move on'' and that Ms Blackbourn had met someone else.
In his closing address to the jury, Crown prosecutor Steve Haszard said that was "a significant catalyst''.
He said that the next night, Ellis sent Ms Blackbourn two text messages asking her what she was doing. Both went unanswered.
"He is just so obsessed with what she might be doing. He simply could not bear the thought of her getting on with her life and he snapped.''
Mr Haszard said Ellis took a knife from his kitchen drawer and drove to Ms Blackbourn's Glenfield home.
"The moment he walked in the door she was going to die.''
He said Ellis grabbed her by the throat and raped her on her bed before he stabbed her twice.
Mr Haszard said there would have been a lot of blood in the room as one of the stab wounds severed a major artery.
"Mr Ellis takes off his clothing and puts it on top of the bed and just torches the clothing at the same time as he torches her.''
But Ellis told the Court in his evidence that it had been entirely different.
He said he had taken a bunch of flowers over to Ms Blackbourn's house to congratulate her for giving up drugs.
Ellis said they had sex but minutes later she attacked him with a knife while he lay on her bed.
He said there was a struggle before Ms Blackbourn rolled over and the knife went into her chest. He then set her house on fire in an attempt to commit suicide.
"It came to me I had just lost the love of my life. I would die beside her.''
Mr Haszard said that was a "complete delusion''.
He said Ellis had lied after the murder, including telling a fireman that the blaze was started by candles. He also asked neighbours "Where's my Jacqui''.
But the "death blow'' evidence, as Mr Haszard described it, came months later when Ellis attempted suicide in prison.
He left a note for his family which said: "I need you all to understand why I have done what I have done. I don't know what came over me and why I took her life.''
Ellis will be sentenced next month.
- APNZ