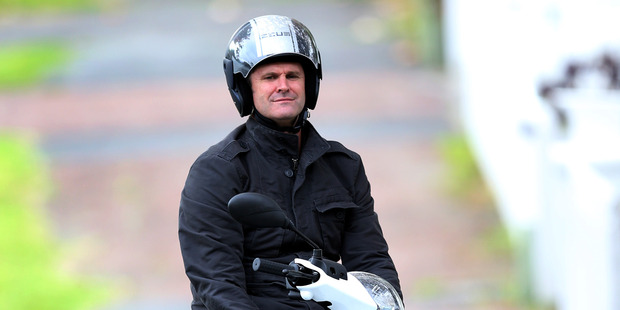 Chris Cairns is flying to England for further interviews with the London Metropolitan Police.
The Herald has learned Cairns has received a signed guarantee he will not be detained, hence his decision to travel.
He's expected to return to New Zealand next week.
The interviews are expected to relate to match-fixing allegations in testimony from former New Zealand cricketers Brendon McCullum and Lou Vincent with the International Cricket Council's anti-corruption and security unit.
Cairns has always maintained no involvement in any form of match-fixing.
His lawyer, Aaron Lloyd of Minter Ellison, said: "Chris Cairns is meeting with the Met police to conclude the interview he started and is also hoping to meet with the ICC anti-corruption unit."
It is unlikely he will speak to ICC anti-corruption unit (ACSU) while away.
In a case with concurrent investigations, law enforcement agencies have primacy. The ACSU has no remit to make arrests or charge people for alleged crimes.
The news comes after a tumultuous week where the Herald revealed Cairns as the player named as Player X in evidence to the international cricket inquiry.
Cairns is alleged to have attempted to manipulate games, including in India when he was captain of the Chandigarh Lions in the short lived Indian Cricket League.
Cairns was let go by Chandigarh, due to what he described as an ankle injury.
The Vincent and McCullum testimony was eventually leaked into the public domain, including alleged meetings between those players and Cairns.
One of the topics under discussion between Cairns and the Met police is expected to be the contents of a recording between Vincent and Cairns' friend and former lawyer Andrew Fitch-Holland discussing match-fixing.
The exact details of the recording, taken before Cairns' successful 2012 defamation case against former Indian Premier League impresario Lalit Modi, are unknown.
During the conversation, Fitch-Holland sought a character reference for Cairns, his client, ahead of the libel lawsuit in the High Court at London.
The recording also seems to have Fitch-Holland agreeing to Vincent's assertion that a particular game in the Indian Cricket League (ICL) was fixed.
Vincent, Cairns and Daryl Tuffey, the former New Zealand internationals facing claims about involvement in fixing, all played in the ICL, for Chandigarh.
Cairns and Tuffey have denied the allegations and vowed to clear their names.
Read: Cricket match fixing: Who's pulling the strings?
Fitch-Holland was arrested by British police in March on suspicion of perverting the course of justice. He was released on bail, before being re-interviewed last month, when it is understood the recorded evidence was put to him.
His lawyer, Tony Wyatt, confirmed the existence of the recording and said that, if misconstrued, it could be seen as incriminating.
The conversation took place over Skype and was recorded by Vincent, Wyatt said.
On Thursday, Wyatt said he expected Cairns to arrive in London in the near future where the Met police would talk to him.
"If he comes to this country I'd be very surprised if he's not spoken to by the police. I don't know why he's coming over because we don't have any contact for reasons of bail conditions, but I'd surprised if he came over that there wasn't some contact with the police."