Country's leading batsman, Ross Taylor, unwanted by any of the eight franchises, but back on block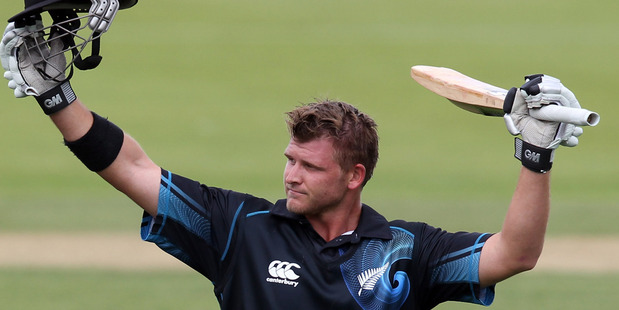 Corey Anderson was last night "trying to stop bouncing off the walls" after being picked up as New Zealand's best paid player in this year's Indian Premier League.
The big-hitting young allrounder was signed by the Mumbai Indians for $866,000 after they saw off interest from the Rajasthan Royals, Delhi Daredevils and Sunrisers Hyderabad.
National skipper Brendon McCullum, Jimmy Neesham and Tim Southee were the other New Zealanders to be picked up on the opening night of the auction for the seventh edition of the IPL, scheduled for April. McCullum went to the Chennai Super Kings, coached by his manager, former New Zealand captain Stephen Fleming, for $627,000.
Neesham was signed by the Delhi Daredevils and Southee was picked up by the Rajasthan Royals.
Recent ODI dedutant Matt Henry ($58,000 to Chennai) also picked up a contract overnight.
However, Ross Taylor _ who had a lean time last year at now-defunct Pune Warriors _ Nathan McCullum, Luke Ronchi, Jesse Ryder, Martin Guptill, Adam Milne, Colin Munro and Neil Broom did not attract a single bid, but they can go back on the block for
the second day's action in Bangalore tonight.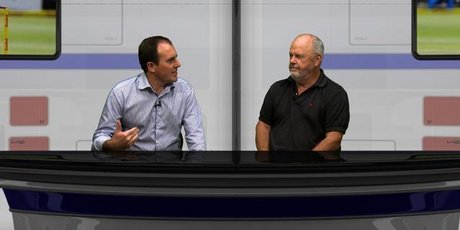 "It's a bit of a crazy time," Anderson said last night.
"It works in peculiar ways. It's a bit of a circus, you just watch and hold on."
He had an eye on the activity last night but said he didn't really know what to expect, or even if his name would come up last night.
"To finally see your name pop up, you starting getting nerves then once you get that first bid, you're pretty excited about what going to happen from then on. It's a very exciting time."
Anderson, 23 and owner of the world's fastest international ODI century in a summer of furious limited-overs runmaking, admitted one of the first things he did was check out who his team mates will be. He'll be alongside headline acts Kieron Pollard, Lasith Malinga, Mike Hussey and current Indian test pair Rohit Sharma and Zaheer Khan.
Anderson was rated a snip at that price by onlookers after veteran Indian allrounder Yuvraj Singh drew top price at $2.71 million from Royal Challenger Bangalore, to be coached by former New Zealand captain Dan Vettori.
The much-anticipated bidding for dumped England batsman Kevin Pieterson had three franchises to'ing and fro'ing before the Delhi Daredevils used their Right to Match card - enabling franchises to retain a player if they match the final bid - at $1.74 million to nab him from Sunrisers Hyderabad.
Joke pick of the night? There's always weird happenings at the IPL auction. Take Indian wicketkeeper Dinesh Karthik, highest T20 score for India 31 not out. He was bought for $700,000 more than Pietersen. Go figure.
Among McCullum's team mates will be Indian stars MS Dhoni, Ravi Ashwin, Suresh Raina, Ravi Jadeja and West Indian allrounder Dwayne Bravo.
Six players had been sold for seven-figure sums late last night.
Players are paid on a pro rata basis. As long as they are available for selection, even if not wanted in the final XI, they get their cut. Seventeen New Zealand players were in the final auction list.
Notable IPL buys (NZ dollars)
• $2.71m: Yuvraj Singh (to Royal Challengers Bangalore)
• $2.41m Dinesh Karthik (Delhi Daredevils)
• $1.74m: Kevin Pietersen (Delhi)
• $1.25m: Mitchell Johnson (Kings XI Punjab)
• $1.06m: Jacques Kallis (Kolkata Knight Riders) and David Warner (Sunrisers Hyderabad)
• $965,000: Murali Vijay (Delhi) and Mike Hussey (Mumbai Indians)
• $963,000: Mitchell Starc (Bangalore)
• $916,000: Amit Mishra (Hyderabad) and Faf du Plessis (Chennai Super Kings)
• $819,000: Mohammed Shami (Delhi)
• $771,000: Aaron Finch (Hyderabad), Steven Smith (Rajasthan Royals)
• $627,000: Brendon McCullum (Chennai Super Kings) and George Bailey (Kings XI)
$618,000: Virendar Sehwag (Kings XI)