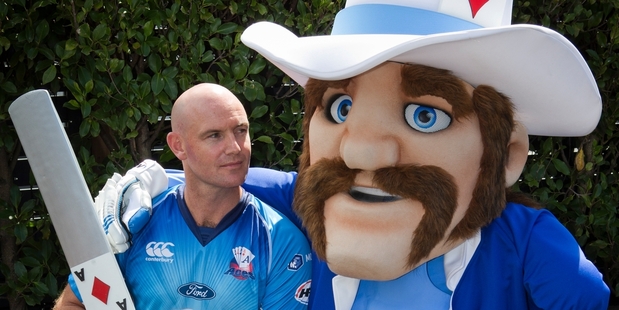 Domestic cricket begins tomorrow, and it'll be a blend of the colour and razzmatazz of T20 with the more sober Plunket Shield.
While the lines between the competitions will occasionally blur, it may equally be confusing for teams working out where their priorities lie.
Since T20 became the third component in the domestic summer, along with the 50-over and first-class competitions, no team has won all three titles in one season.
Wellington host Otago - who will field the Wellington old boy Jesse Ryder - at the Basin Reserve tomorrow, but it is more than a month before there is a full round of first-class games starting on the same day.
The HRV Cup had its launch in Auckland this week, and there are changes.
Portable lights are being used in Christchurch and Dunedin for the first two weekends as both home teams host double-headers.
It will enable night-time cricket, which has been absent in the South Island since Christchurch's 2011 earthquake. There has never been floodlit cricket in Dunedin.
In what organisers freely admit is a steal from American sport, each team will have mascots. And for those who pooh-pooh such gimmicks, the idea is to engage with the younger audience.
Ryder got back into training with Otago on Monday, after his six-month ban for failing a drug test ended.
He is eyeing a return to the national team and Otago skipper Derek de Boorder said the former international lefthander was itching to get into action.
"He fits into our setup really nicely, he's been a great addition for us and to have someone of that calibre and potential to win games is refreshing for the team environment and suits our style of play," he said.
Auckland kick off against Northern Districts from Thursday at Seddon Park in Hamilton, and that's where much of captain Gareth Hopkins' focus has been until now.
That's not disrespecting the importance of the T20 - far from it, Auckland are determined, having won the previous two titles before Otago ran away with it last summer, to get back to the Champions League, which is the plum for the New Zealand champion. It's more that Auckland's first T20 game is not until November 23, by which stage they will have played two Plunket Shield matches.
Call that prioritising. Still, a third trip to the Champions League is "a massive incentive", according to Hopkins. "It didn't quite happen for us last season."
Indeed, when it came to the HRV Cup, Otago were the unanimous choice as early favourites, among the six provincial representatives - five captains plus Andrew Ellis standing in for Canterbury skipper Peter Fulton - at the launch.
Given the restriction that they could not choose their own team, James Franklin (Wellington), Ellis (Canterbury), Daniel Flynn (ND), Kieran Noema-Barnett (CD) and Hopkins all plumped for the Otago side.
They came desperately close to making the Champions League semifinal in India early this month; defeat in their last group game to the Rajasthan Royals ended a terrific 14-game T20 winning streak.
Opinions on why varied.
"Certainly they've played a lot more T20 cricket recently and seem to have an understanding of their roles in the side," said Flynn.
Added Franklin: "The group hasn't really changed a lot and they've added Jesse. They've got a lot of familiarity going on down there."
Noema-Barnett reckoned Otago are playing "fantastic T20 cricket" and now have that overseas experience to lean on.
Ellis believed momentum would be crucial, and Otago have it.
As for de Boorder, unable to nominate his own team, he plumped for Auckland, whom he rates as "always dangerous in the shorter format".
Fourteen games will be televised, with the T20 final on January 18.
The third competition, the 50-over Ford Trophy, runs through March.