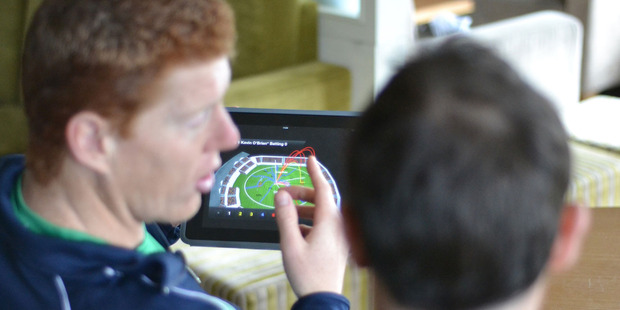 Wellington cricket technology company CricHQ has secured a deal which will see its software used to record every ball of the Irish international season.
Cricket Ireland has announced it will be using CricHQ to manage live scoring on its website for all of Ireland's international cricket matches in 2013.
CricHQ is an online system which allows cricket teams to record scores and statistics live on tablets and smartphones.
It was founded in 2010 by tech entrepreneur Simon Baker, with backers including Stephen Fleming and Brendon McCullum, and has 58 staff across seven countries.
Its free smart phone and tablet app allows players and fans to check out live scores, batting averages and other data online, regardless of whether they are at the ground.
The deal with Ireland's national governing body for the sport, means the product will be used for all Ireland men's and women's matches, as well as the Under 19, Under 17 and Under 15 international home matches.
All fixtures, results, points tables and player performances will appear on the official Cricket Ireland website as well as via the app and website at www.crichq.com.
Ireland player Kevin O'Brien, who in 2011 scored the fastest century in World Cup history, said the CricHQ app was easy for anyone to use.
"I've had a good play around with it and it's very user friendly on your iPhone or tablet," he said.
"I think it will be a great way to get more and more people interested in Cricket and also to get more and more kids playing and staying involved in the sport here in Ireland.'
CricHQ's marketing manager Oliver O'Leary said Ireland was an emerging cricket nation, that had been receiving support from the ICC, which thinks it will be one of the next countries fit to qualify as a test-playing nation.
"One of the keys to Cricket Ireland gaining the most out of this significant support from the ICC is to ensure that their cricketing infrastructure is supported from grassroots, through to the professional game," said O'Leary. " Our platform offers a governing body like Cricket Ireland a complete package that benefits all stakeholders throughout that infrastructure whilst providing Cricket Ireland a greater understanding of the game they are tasked with governing in Ireland."
He said at the rate of uptake for CricHQ, the company was looking to employ another 100 people around the world over the next 6 to 9 months. It was working on new social networking functions that would allow a player to "claim their cricketing profile". It would also allow friends, family and fans to be notified of that player's activities.
While the CricHQ app is free, the company makes its money when cricketing bodies like New Zealand Cricket or Cricket Ireland sign up and pay a fee to use its platform as an official scoring database.
The company, which has about 30 cricket-playing investors, also draws revenue from advertising and sponsorship deals and has about 500,000 people on its network.