Technology head irked at being caught up in Parker group's call for change in NZ cricket.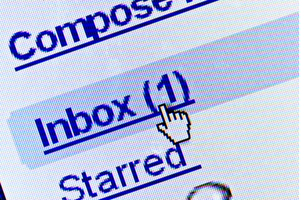 Initial bemusement turned to annoyance for Virtual Eye technology boss Ian Taylor when he found himself on the mailing list for the group of cricket people agitating for change within New Zealand Cricket.
When Taylor, chief executive of Animation Research, providers of the Decision Review System technology, received the first email he sent a message back saying "you've got the wrong guy".
The messages, and the gist of their plans, kept coming.
One former New Zealand player sent him a message saying it had been good to catch up in Wellington during the England tour.
That, and the tenor of the Parker group's intentions - named after former New Zealand player John Parker who has been spokesman for the group - persuaded Taylor to send a photo of himself with Tiger Woods as final proof he wasn't who they thought he was. At that point he got an apology.
The naming of members of the group in a Sunday newspaper led Dunedin-based Taylor to speak out.
Knowing he had been wrongly included in correspondence, and having advised the group of that once the names started leaking out, he suspected he would be fingered as the source.
He said he wasn't, and doesn't support the group's position.
"Look at what the New Zealand team have done, a really superb job in the England tour," Taylor said.
"I thought in attacking [coach] Mike Hesson and [captain] Brendon McCullum, which part did they get wrong? It was great to see them scrapping and fighting. The team performed way above expectations. We should be celebrating what they did and this is taking away from that and it shouldn't."
Reasons to celebrate the New Zealand team's achievements have been "few and far between", he said. "Let's give them their moment in the sun."
Taylor, who has not passed on the list of names to anyone, was also unimpressed when he heard broadcasters - whose names he knew were on the mailing list - on air talking of matters behind the scenes about the New Zealand team and in which they had a specific interest.
"If you're a commentator commenting on these things then it's incumbent on you to state your position on that."
Meanwhile, feedback is being sought on New Zealand Cricket's new constitution. Some of the new elements/changes in the draft constitution include:
•A skills matrix for the NZC board which can be updated to address the rapidly changing environment.
•All board directors to be elected with no appointed members. Vacancies will be advertised publicly and anyone can apply.
•All board candidates to be assessed by the appointments panel with the best applicants shortlisted for interview by the panel.
•The appointments panel to comprise five people - a convener (nominated by the NZC board), three MA chairmen (rotated each year from the six MA chairmen) and one person nominated by Sport New Zealand.
•Each candidate recommended for election must receive more than 50 per cent of the votes cast at the AGM to be elected.