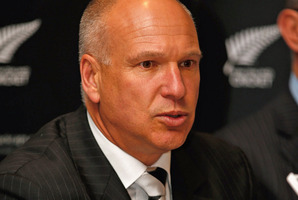 Day-night tests using pink balls could be part of New Zealand Cricket's regular itinerary in just over a year.
The International Cricket Council has agreed to allow series to be played in the evenings, provided both teams agree to the hours of play and type of ball used.
Work is still required to perfect the new pink ball but once that is complete and trial matches are run at Plunket Shield level, a test could be hosted against the West Indies or India in early 2014. Hamilton's Seddon Park appears the most logical venue.
NZC chief executive David White, who has worked on the day-night project as part of the ICC's Cricket Committee, says while they can't offer a deadline, it is a concept they want to implement as soon as possible.
"Day-night tests have a number of advantages for New Zealand," White says. "They potentially bring more viewers because the time difference could suit overseas markets.
Test cricket still rates incredibly well around the world and our domestic broadcasting partners have been receptive. We're discussing the possibilities of trialling it with our major associations. Nothing is fixed but it would be trialled domestically first, possibly in the Plunket Shield next season."
Day-night matches also present the chance for a larger walk-up crowd after work and for more viewers at home.
"We're conscious of maintaining test cricket's traditions as well," says White, who earned two test caps against Pakistan in 1990. "Not every test would be at night; perhaps one match per series.
"The issues we still need to address are the lasting of the ball; how dew affects it in the evening; what the vision is like for the players; and negotiating the tricky twilight period.
"The pink ball is not as well developed as it could be. Our partners Kookaburra are up to version five."
Kookaburra originally developed the pink ball for a breast cancer awareness match organised by former Australian test player Carl Rackemann five years ago. It has since taken on a life of its own.
Speaking earlier in the year, Kookaburra boss Rob Elliot said they were happy with the way the ball has evolved, especially now they've moved from green to white stitching.
"The consensus among players is that white works better against the dark background [on the latest prototype]. The wear has been more even and consistent. It's nothing different to what you'd normally experience with a red ball."
Elliot said the scuffing only seems worse on a pink ball because of the contrast with the original colour.
Cricket Australia is also considering day-night tests next summer to coincide with the Ashes. CA chief executive James Sutherland welcomed the decision, saying such fixtures allow more people to watch at the ground and on television. CA's experience from tests in Perth, effectively day-night matches for television audiences in eastern Australia, illustrated the point.
Sutherland said television ratings were about 40 per cent higher for those matches than tests played in earlier time slots during non-holiday periods.
However, not all players regard the pink ball as being "in the pink". South African batsman Alviro Petersen was involved with the first official first-class county game played at night while with Glamorgan last year, when the pink ball had to be changed four times.
"I'm sure, from a spectator point of view, it will be quite nice but I think they're still having problems with finding a suitable ball for it," Petersen said.