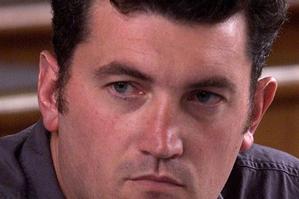 The Black Caps' next challenge is the Twenty20 World Cup in the Caribbean - but before that, the players face a battle at home which will affect their financial futures and possibly their ability to represent their country.
Napoleon Bonaparte once said - in the good times - "I make circumstances".
The boss of the New Zealand Cricket Players Association (NZCPA), Heath Mills, finds himself in a similar position as negotiations continue with New Zealand Cricket (NZC) over the next collective agreement between the players and the governing body.
These discussions are arguably of more importance, because they will dictate players' futures beyond July 31 when the current deal ends.
The NZCPA can argue strongly that, unless top players get a better deal, they will pursue careers as self-employed contractors in the Indian Premier League and other similar competitions as cricket's most abridged version ignites a Packer-like renaissance.
Mills is a canny operator who seems to hold player respect and can avoid a potential Waterloo.
Part of his plan will be to increase player retainers.
Currently these are determined at 25 per cent of the commercial revenue NZC makes from the game. The NZCPA is believed to be after around 33 per cent.
That would supplement the incomes of domestic players and those ranked in the top 20.
The 20th-ranked player currently earns $60,000, a figure which goes up in $6000 increments to Daniel Vettori at the top on about $174,000.
Match payments are added to that. Some might consider those reasonable sums but, when you consider Australia's lowest ranked player earns around A$180,000 ($234,000) and Ricky Ponting's base rate is around A$1.4 million ($1.85 million), it is understandable why New Zealand's elite want to make the most of IPL deals.
By playing the Australian tests this year, Brendon McCullum alone stood to lose US$350,000 ($495,000).
The reality is that the country's best will more often ply their trade in distant parts of the globe unless a drastic compromise is reached and benevolence is shown by players who - it can be argued - owe NZC for a system that brought them through the ranks.
NZC chief executive Justin Vaughan might be best to adopt the Lion Tamer School of Leadership: keep them well fed and never let them know that all you've got is a chair and a whip.
It is a tricky situation but the governing body holds a couple of key cards. They can decide who plays in overseas leagues like the IPL by issuing NOCs (no objection certificates).
However, NZC risks looking petulant if they hold these back and prevent players such as McCullum, Vettori and Ross Taylor pursuing their livelihood.
The current system at least guarantees NZC the retention of their best test cricketers, in what is regarded by most as the pinnacle of the game.
Hopefully it always will be but for players such as Scott Styris and Jacob Oram, who have played their fair share of tests, the prospect of coming in to bat for a few overs' tonk after trundling down a maximum of four overs in India has been a mighty lure.
NZC has the added juggling act of acceding to players' wishes while the IPL is slapped over the end of our cricketing summer, with no clear window in sight to remove it until the next Future Tours Programme is negotiated post-2012.
However, the pain may subside if NZC can profit from returning top players sparking interest in the game at home via gathering gate takings, sponsorships and broadcast fees.