Beverage industry says public has to take responsibility for kids' caffeine intake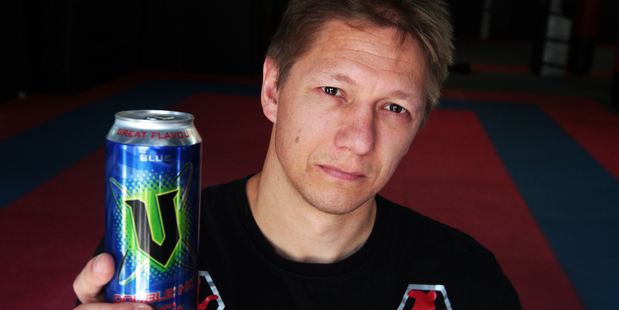 Beverage manufacturers have a clear message to people worried about caffeine levels in energy drinks: stop your children from drinking them.
Submissions closed on Friday for a review of the Food Regulation Standing Committee's guidelines on foods that have added caffeine.
The guidelines apply to New Zealand and Australia.
The committee said it was responding to increasing concern that children were being exposed to high levels of caffeine, which could affect their health.
In New Zealand, energy drinks can contain 140mg/L to 320mg/L of caffeine, and must be clearly labelled.
Labels must state that the product contains caffeine, and is not recommended for children, pregnant or breastfeeding women.
But Canada has limited the amount of caffeine allowed in a single standard beverage to 180mg.
The EU requires energy drinks with more than 140mg/L to be clearly labelled as having a high caffeine content. Both changes have resulted in products being pulled.
In New Zealand, a standard 350ml bottle of V has 109mg of caffeine, a Mother and Monster original have 160mg per 500ml can. Red Bull contains 80mg per 250ml. NOS and Pure Energy both have 182mg of caffeine per a 568ml can.
Auckland University's Dr Helen Eyles said some of the most frequent consumers of energy drinks were adolescents.
She was also concerned about children taking energy shots - concentrated versions of energy drinks - and drinking large cans that were equivalent to several coffees. The V pocket rocket energy shot has 200mg of caffeine per 100ml and the Red Bull energy shot 133mg per 100ml. "For a child, that's a huge amount. Kids can certainly get very shaky and not feel well, some can suffer gastrointestinal distress."
New Zealand Juice and Beverage Association chief executive Kerry Tyack said energy drinks were never intended for children. He said the public had to take some responsibility in making sure they did not get them.
"Our members produce a beverage that has all the ingredients on it, and has a clear target market but there is a limit to what they can do after it leaves their premises."
A fatal dose of caffeine for children is about 5g. Eyles said there was no reason children should be drinking energy drinks. "We need to make people realise it's not good for you on a regular basis."
Auckland man Mike Angove said he had a can of V a day, but there was no way he would let his children do the same. "It's important that people understand the effect that it can have. It's kind of like having a chocolate bar for me, I have it in place of an afternoon coffee."
He would not let his children near them until they were much older. "I think they should maybe be R13 or R16, although that would be hard to police but caffeine is a drug."