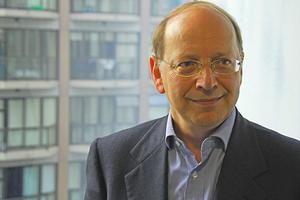 The head of Alcatel-Lucent, the French company that supplied and built Telecom's ill-starred XT mobile network, has been in the country to help "restore normality" to their relationship.
Ben Verwaayen, the company's Paris-based chief executive, wouldn't say whether that involved chipping in some of the $10 million to $15 million compensation Telecom is paying XT subscribers.
"I think that's best left between us and our customer," said Verwaayen, the former head of British Telecom, where he was boss of Telecom head Paul Reynolds.
Reynolds took over as Telecom chief executive in September 2007 from Theresa Gattung, having headed BT Wholesale. Verwaayen left BT about six months later.
Their past relationship has no bearing on their present dealings, Verwaayen said.
"We are all grownups and you play your cards as they're dealt.
"I treat Telecom as a very respected customer, as we should, with open dialogue with Paul and his team. You try to be transparent, honest, put your points on the table.
"We're both professionals, and I'm now the supplier."
Verwaayen stayed away at the peak of the XT crisis in February but said a visit was appropriate now to talk about lessons learned and guarantees that could be put in place to stop a recurrence.
The first lesson was that the smallest signs of trouble should not be ignored, since they can snowball into something much bigger.
He wouldn't be drawn on whether he thought the XT network design was flawed, as implied by Telecom's subsequent move to double the number of some key components.
Rather than offer an opinion, he preferred to wait for the release of a report into the debacle by British consultancy Analysys Mason.
"Let's wait for the independent report. We have all worked with the investigation, let's see what it comes out with."
It was reported last week that a draft of the report is in Telecom's hands, but Verwaayen said he hadn't seen it.
The Dutch head of the €15.2 billion ($27.7 billion) telecommunications equipment supplier said he was less concerned about damage to his company's reputation than harm done to Telecom from the XT woes.
"I don't think of it in terms of damaging our reputation.
"I think about the effect it has on individual customers, for which I apologised immediately."
He is confident the network is now in good shape.
"The network is now at a level that is internationally comparable in its performance, but you shouldn't take your eye off the ball."