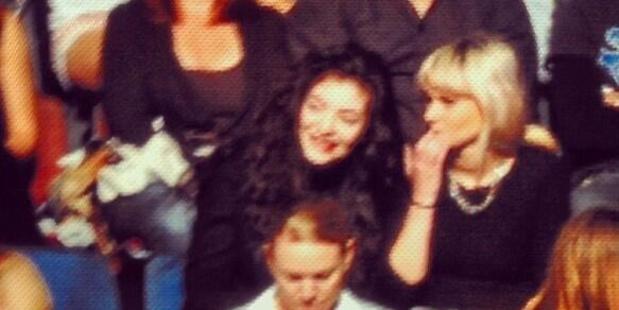 New Zealand's pop princess collided with reigning British music royalty last night, as Lorde made a surprise appearance at the One Direction concert at Vector Arena.
The 16-year-old appeared to be there with her mum, Sonja Yelich - just like the thousands of other teenage fans and their parents who crowded into the venue.
Lorde has just returned from touring the United States where her debut single Royals remains on top of the Billboard charts for a second week and she was lauded for her TV appearance on top-rating talk show Ellen.
In an interview before the gig, band members Liam Payne, Niall Horan and Harry Styles described the pitfalls of fame, and what they would do if they were Auckland mayoralty.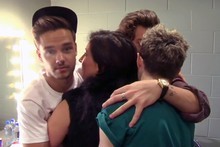 Niall said he would improve Auckland's public transport, raise teachers' wages and build a new maternity wing - with One Direction music playing in every ward.
Harry also spoke of the pitfalls of fame, but said no matter how intense the attention got, being a global superstar was still great fun.
"I don't think it's ever too much," he told the Herald on Sunday. "It's fun for sure ... even if you're a bit surrounded."
The notorious ladies' man, who has dated women many years his senior, also hinted at what his hundreds of fans waiting for a glimpse of him at his Auckland hotel, may have seen. Living the dream, he said: "You can walk out the balcony with your whanger hanging out. That's the dream."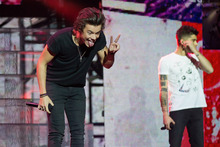 But Liam, who first became famous as a 14-year-old, said: "I find it a bit scary sometimes. There's a lot of bands who would love to have that sort of attention. But when it's every single day it does get a bit scary. We don't tend to go out that much."
The band played the first of two sold-out shows at Vector Arena last night.
And in an act of mercy on a cold day in Auckland, fans camped outside the Langham Hotel were treated to free hot chips dished out by the hotel's staff.