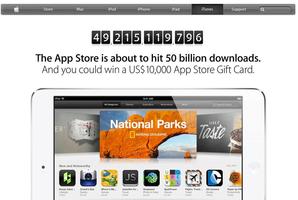 Some people hate iTunes. It took me a while to realise that most of those people were PC users. If PC users want to use Apple software properly, they should be using it with Apple gear, and if Apple has given them free access to the iTunes world in the form of a free-for-PC download - they shouldn't be complaining about it.
But bad software is bad software. I may be wrong (which I'm sure will be pointed out in the comments), but I think the complaints come from having to use Apple software to enter the Apple world of iPod/iDevice, iTunes and the related app, music and film stores. PC people don't like these kinds of constraints. Us Apple people are used to them - we like them because we perceive them as easy to use, useful and beneficial.
Also, maybe iTunes doesn't work that well on PCs. I mean, when Apple makes software for Apple, it knows the platform inside out. When Apple makes software for Windows, well that's a vast and hoary old 'nother kettle of fish, isn't it?
Anyhow, iTunes is hitting some more milestones. The App Store, which is contained within iTunes on computers, is about to hit 50 billion downloads.
Apple has launched an associated countdown ticker and promotion for this, as whoever gets that app will win stuff. Lots of stuff - US$10,000 worth of apps, tunes, films etc in the form of one humungous Apple gift card.
The ticker is scary as you can see literally thousands of apps being downloaded by the second. If you open this link in iTunes, you can see how to get into the running for that. Buy a few thousand apps at the right time and you could win that bumper gift voucher.
Every week, by the way, Apple's editorial team picks an app to make Free App of the Week. These selections are promoted globally across all of the country App Stores. I have been mentioning New Zealand developer efforts as consistently as I can - it might surprise you that in the last six weeks, four of the globally promoted selections have been from Australian and New Zealand developers - that's quite an accolade. The New Zealand contender was Bee Leader by Flightless.
See? It's not just me.
Apple introduced the iTunes Store on 28 April, 2003, so it has just turned ten. Customers bought over one million songs during the first week, much to everyone's surprise (even Apple's). Ten years on, over 25 billion songs have been sold through iTunes.
Now I know you can get almost anything free these days with a bit of astute internettery (note to self: stop coining words), but personally, if I like something, I buy it, as I like to support creative artists, particularly New Zealand ones. So while I might prefer Sharpie Crows to the The Phoenix Foundation, I do support our artists by the simple expedient of buying their songs in iTunes.
Here are some other iTunes milestones:
On 28th April, 2003 Apple launched the iTunes Music Store in the US with 200,000 available songs at US99c each.
In September 2003 the 10 millionth song downloaded on iTunes was Complicated, by Canadian songstress Avril Lavigne.
In October 2003, iTunes for Windows was released.
The 50 millionth song was downloaded from iTunes in March 2004. This was The Path of Thorns by Sarah McLachlan. Probably quite apt, as by then PC users were well into whinging about iTunes.
Just four months later, in July 2004, the 100 millionth song downloaded on iTunes: Somersault by Zero 7 (Dangermouse Remix).
Growth was exponential: in December 2004, iTunes downloads hit 200 million songs
July 2005 the 500 millionth song was downloaded on iTunes: Faith Hill's Mississippi Girl.
Finally, iTunes was going international - in October 2005, the iTunes Store had its debut in Australia.
February 2006 the billionth song was downloaded on iTunes. This was bought by an insomniac, presumably, as the song was Speed of Sound by Coldplay.
In December 2006, New Zealand got the iTunes Store. Yay!
The top selling song overall in New Zealand in the first year was our very own Brooke Fraser, with Deciphering Me. Brooke also got the best selling album with Albertine.
Top 10 Albums in the New Zealand iTunes Store were:
Albertine (Brooke Fraser)
Long Playe (Hollie Smith)
Second Hand Planet (Opshop)
Echoes Silence Patience & Grace (Foo Fighters)
Minutes to Midnight (Linkin Park)
Because of the Times (Kings of Leon)
Shock Value (Timbaland)
Back to Black (Amy Winehouse)
Eyes Open (Snow Patrol)
FutureSex/LoveSounds (Justin Timberlake)
In January 2007, iTunes song downloads went passed two billion.
In July 2007, iTunes song downloads passed three billion.
July 2008, the App Store part of iTunes was added with a library of 500 apps.
January 2009, all the music on iTunes became Digital Rights Management (DRM)-free.
In February 2010, the 10 billionth song was downloaded on iTunes. This was Guess Things Happen That Way by the redoubtable Johnny Cash.
November 2010, after a long dispute between the Beatles'-founded Apple music label and Apple Inc, the entire Beatles catalogue finally became available digitally for the first time, and exclusively on iTunes. This moved Steve Jobs as he was a real Beatles fan.
In June 2012 The iTunes Store opened in Singapore and in nine additional countries in Asia.
In October 2012, another holdout against digital music sales turned: AC/DCs catalogue became available digitally for the first time, and also exclusively on iTunes.
Here's another milestone for you: this is my 400th Mac Planet.
On the subject of NZ apps again, please note that a Kiwi project called Touchable Earth is creating the first digital world book for kids in which kids are the teachers. Tudor Clee, the project originator, won an award from the UN for innovation in teaching kids about culture.
The app features hundreds of original photos and videos of children sharing aspects of their culture, families and daily lives.
Touchable Earth has a strong social focus and has donated tablets and internet connections to many of the schools involved in the project, but it's looking for partners to expand.