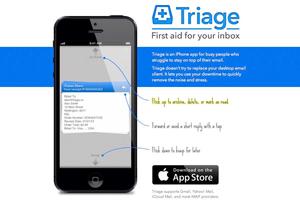 App Store downloads have reached 45 billion, according to Apple's latest financial figures, and Apple has paid out, so far, over US$9 billion to developers. That's over 10.5 billion NZ dollars, and some of those dollars indeed went to New Zealanders. Tim Cook noted in February that Apple had paid out US$8 billion to developers; in June 2012, Apple announced it had paid developers US$5 billion. Apple's first US$1 billion payout to developers was reached in June 2010.
It took Apple nearly two years to reach its first US$1 billion payout once the App Store first opened in July 2008. The next two years saw Apple increase its payout to developers by US$4 billion. Now, in the last nine months, Apple has added another US$4 billion to developer payouts.
As Apple CFO Peter Oppenheimer noted during the conference call, Apple is now dishing out over $1 billion to developers each quarter.
New Zealand has a great developer community, with several academic courses now catering more directly to the needs of those who want to enter this field. Many apps have been developed here already, of course, and some of those have been real successes, like David Frampton's helicopter shoot-em-up game, Chopper, developed for his Majic Jungle studio. Chopper is still going great guns and is up to v2.
James Brown, an Englishman based in Wellington, created an NZ$4.19 game that has gone on to sell 'millions'. Acclaimed for its beautifully rendered visuals, it's a contemplative puzzle game set in a range of natural environments.
Recently I wrote about Beyond The Story's beautiful Anne Frank app - that company, NZ-founded but now London-based, will shortly make some absolutely stunning announcements ... and I know of a plan (since it's mine) to bring BTS's chief technology boffin over here to talk to people at an Auckland tech symposium in October.
These examples signify pretty outrageous success. There are hundreds of other NZ-originated ventures that don't strike the limelight so much, but that nevertheless serve a specific need identified here or that represent excellent moves into this ever-growing market. More and more businesses are demanding apps for their needs as the market expands, and with this in mind I spoke to one of Sush Mobile's managing directors, Sulabh Sharma.
SUSH is an Auckland/Wellington mobile app development company that builds apps for business. SUSH points out that new overseas research shows only 20 per cent of American consumers' time on mobile devices is spent online.
A massive majority (80 per cent) would rather spend their time in apps: games, news, productivity, utility, and social networking apps. SUSH Managing Director Sulabh Sharma told me this breakdown is almost mirrored in New Zealand, but "It's a very fragmented landscape right now; you need user experience to create good apps and good apps have been increasing user demand for apps, since mobile sites don't suit these needs."
SUSH prides itself on being platform agnostic, developing for Android, iOS, Blackberry, Windows phone etc after advising according to business needs. Whether the app needs to be focused to the business itself or to its clients is another powerful factor.
"We have found, so far, that iOS generates more revenue than Android, but that depends on the intended market too. Interaction plays a huge role in app development. We map out the whole journey for clients."
The key, says Sulabh, is managing expectations to budget.
An interesting local app idea is Triage, touted as "first aid for your inbox". It's designed for people who struggle to stay on top of email. Triage lets users quickly remove the noise and stress from their inbox during their downtime.
The app is simple: new messages are shown to users as a stack of cards, representing a summary of each message. With a flick or a tap, users can quickly archive messages, keep important ones in their inbox for later, or compose a short reply.
Triage was created by Southgate Labs, a boutique Wellington software development studio. Southgate developed iPhone (and Android) apps for Radio New Zealand.
Southgate Labs' founders Rowan Simpson, Michael Koziarski and Amnon Ben­Or originally built Triage for themselves. Rowan Simpson writes "it has made a huge difference to how I deal with my inbox. Whenever I have a few spare minutes, I can quickly sort through new messages on my phone. Then, when I get back to my laptop, I can focus on the messages that need a more considered response. I spend much less time feeling overwhelmed by an overflowing inbox."
Seeing how handy it was, they went on to release it as an app.
Triage is currently available at an introductory price of NZ $2.59. The app has already been to number 3 in the NZ store under Business and has stayed in the top ten since.
The Triage app supports users of iCloud Mail, Gmail, Yahoo! Mail and most IMAP email services.
Are you snowed under with passwords? I am. And thousands of logins and passwords are the targets of hackers.
Manas Kumar, CEO of NZ tech firm Optimizer HQ, says most Kiwis need to urgently review their data security practices, as stolen personal information is often used for cybercrime.
With that in mind, Optimizer HQ developed Locker, a cross-platform password management system that can be used across Windows, Mac and Linux. The application uses military-grade encryption to store passwords, and requires a secure key as well as the app, which is free to download upon purchase of the key, to access user passwords.
Since many of us create passwords and list them all on a spreadsheet or other document, all a hacker has to do is get their hands on that and suddenly there's a major security breach that can cost a lot of money to clean up.
Locker HQ uses a simple two-step system in which people purchase a USB key on which they can store all their passwords and sensitive information. You plug the key into a computer to access the passwords, but you need both the key and an app for the system to work, at NZ$45 for a pair of keys. A special enterprise version ($1350 with three Master Keys and two User Keys) has the added functionality of allowing administrators to remotely erase or reset all passwords, and it can instruct the app to shut down if your laptop is stolen.
One example of a New Zealand app serving a fairly specific need is Forsyth Barr's app, which has been developed beyond its initial release. Now it facilitates charts on NZX and ASX securities and can track movements in currencies and commodities. Those who are registered and logged into the app can also download ASX stock research from Ord Minnett.
The Forsyth Barr app has this data packaged all in one place and offers the company's research insights to registered users and has maintained its presence in the What's Hot finance section on the app store.
That's all for now, but Kiwi developers, please do keep sending me info!