Environment Court gives approval for supermarket and shops to serve growing West Auckland village.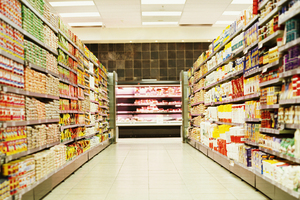 Supermarket giant Progressive Enterprises has won the right to build a new West Auckland village centre after an Environment Court battle.
Progressive took a case against Auckland Council, NZ Transport Agency, Auckland Transport and others to build on a 4.08ha site bounded by Hobsonville Rd to the south, Clarks Lane to the east and State Highway 18 to the north.
The site, now in rough pasture used for grazing, has a house and accessory buildings on it.
The court ruled in favour of the new retail and commercial outlet at 124 Hobsonville Rd so Progressive can build a 3950sq m Countdown, nine 665sq m shops, two second-floor offices and a 250-space carpark on the land not far from the Hobsonville Point development, off the Upper Harbour Motorway.
A second 47-space carpark is proposed for Clarks Lane.
The supermarket will rise first, then the rest of the development within five years.
"The proposal itself is a relatively straightforward one," said the judgment. "It involves the construction of a medium-sized supermarket with sleeved retail and car parking, accompanied by landscaping and a built form designed to become part of a future village centre."
Auckland Council's primary issue was the rate of development and the opportunity for commercial development. But by the conclusion of the April 29 to May 3 hearings Progressive, the council, Auckland Transport and NZ Transport Agency had resolved most of their issues.
Retired vintners Mate Buljan and Mila Vidovich live on the western boundary. They have farmed there for over 40 years and do not accept the proposed development "either in terms of its design or potential effects on the environment".
"The proposal will change the site from the current open grassland to one with urban and retail characteristics. The associated visual and landscape effects are major and obvious."
The retired vintners were not opposed in principle to the future development of a village centre but the court said it was their firm view that Progressive's plans would have undesirable outcomes and adverse environmental effects.
The court agreed with Progressive that there was no prospect of the site, or adjoining and adjacent land, remaining undeveloped.
"The proposal is an efficient use of the land resource which will benefit the wider Hobsonville community," it ruled. " The provision of a supermarket and associated retail development will have real social and economic benefits by expanding on and enhancing the existing village centre for the community."