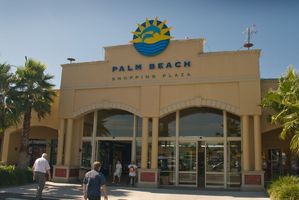 The Palm Beach Shopping Plaza in the Tauranga suburb of Papamoa and valued at $45 million-$50 million is for sale for the first time since it opened in the late 1990s.
Developed, owned and managed by local development company Hawridge, the shopping centre was built in 1997 in an area of Tauranga often dubbed the "Bay of Plenty's Riviera".
Included in the sale is the Papamoa Tavern and Super Liquor outlet on a 5934sq m separate title adjoining the 6.9ha shopping centre site. Just over 2.4ha of commercially zoned bare development land is available within the shopping centre site.
Savills capital markets senior executive Kevin Richards and investment sales broker Daniel Byrne are marketing the property internationally for sale outright or in a joint venture with Hawridge and are calling for expressions of interest by November 23.
"The shopping centre's success and potential for expansion is expected to draw significant interest from New Zealand and Australian investors keen to own an exceptional retail property in a burgeoning area that shows no signs of growth stopping," says Richards.
Palm Beach Shopping Plaza has 39 stores occupying 14,120sq m, 596 car parks and generates about $3.5 million net income annually.
The L-shaped, mainly one-storey and well-maintained shopping centre has external staircases sweeping up to first floor level offices along the western frontage.
The main entrance to the shopping centre is through the south-facing facade from the expansive car park, which sits between the plaza and Gravatt Rd.
It is anchored by two of New Zealand's most prominent retailers, Countdown and The Warehouse, which cover more than 8000sq m and account for a significant percentage of the income stream.
The remainder of the centre is home to offices and 37 specialty retail stores with a blend of national and local brands and includes banks, Pizza Hutt, Rose and Thistle, Paper Plus, Vodafone, Robert Harris Coffee, a stand-alone McDonald's in the car park and an attractive gym that has more than 2500 members using its fitness facilities, swimming pool and squash courts. In the centre of the fully enclosed and air-conditioned plaza is a food court and from that direct access to 19 tenancies, including Countdown and The Warehouse. Shoppers visit the rest of the retailers through their store entrances along the plaza's frontage.
There is direct access to the shopping centre from Gravatt Rd. Service vehicles also use this entrance but Byrne says there is a possible option to buy 10 Domain Rd from the council and make this the main exit thoroughfare for trucks and other heavy goods vehicles.
Byrne says reconfiguration of the plaza as well as development of the expansion land will position the shopping centre to benefit from intensification under the Bay of Plenty's Smart Growth Strategy and Eastern Corridor Road Link.
"Rapid intensification is possible on the 2.4 hectares of available bare land that comes with the shopping centre," Richards says. "Coupled with flexibility around relocating the 900 square metre tavern and liquor outlet from the prime spot at the plaza's entrance to elsewhere on the site, expansion is an attractive option."
He says a number of schemes have been drafted for the area and a big box retail outlet would be an ideal choice. "The land could be developed immediately and leased to national retailers, who are always looking to expand their store numbers. In fact, we have inquiries from tenants wanting to set up business in Papamoa."
Richards says Papamoa is Tauranga's fastest growing suburb and thousands of people visit the plaza every day. Tauranga's population is forecast to grow to 150,000 residents over the next 20 years.
The plaza's immediate catchment encompasses 17,000 residents and a higher than average median income for the Bay of Plenty region. During the summer holidays turnover takes a huge surge when the immediate catchment swells with up to 216,000 visitors.
"Add to that the shopping centre's ability to expand to meet the inevitable demand arising from population growth and Palm Beach Plaza is well placed to retain its special neighbourhood shopping centre qualities."
Statistics from Paymark, the company that handles 75 per cent of New Zealand's electronic transactions, show Bay of Plenty's retail sales have risen by $26 million after three years of continuous growth. Paymark's figures reveal the bay's shoppers spent $8.5 million more during August this year than in the same month last year.
Byrne says the low interest rates, rising property prices, job stability and the increasing steadiness of New Zealand's economy since the global financial crisis swept across the globe were having an effect on people's optimism and they were spending a bit more.
Tauranga is the highest spending region per capita and ranks as New Zealand's top city for economic performance. A recent economic report from Berl shows Tauranga ranks third in both employment and GDP growth and sixth in business unit growth compared to New Zealand's other cities.
Byrne says the Smart Growth Strategy will revolutionise the area and a new owner of the plaza stands to reap big rewards.
"The fundamentals of this property are excellent and the plaza is a particularly good investment for an astute buyer."