A firm which has been under the radar for 30 years makes its 550th buy.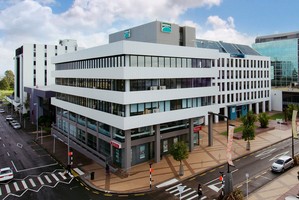 A North Shore-based company with a client list comprising many senior flight crew members formerly employed by 17 airlines worldwide, has just landed its 550th acquisition after flying under the radar for the past 30 years.
In a deal negotiated by Savills joint managing director Paddy Callesen and capital transactions broker Kevin Richards, Viranda Holdings has purchased Merial Tower at 2 Osterley Way, Manukau, for $9 million at a yield of 9.4 per cent.
Viranda's managing director Mark Bridgman says the company's other clients include health professionals, engineers, senior executives and retirees.
"The business has gone through changes in style since it started in 1986, but the fundamental principles of research, analysis and management of properties for its clients have not changed," says Bridgman. "We provide a plethora of objective and independent reporting that verifies the quality of the asset we are putting clients into, whether it's in Auckland or Invercargill."
While Viranda fronted the purchase of Merial House, the buyers were expat Kiwis living in Vietnam and Australia, who not only had an existing long-term relationship with Viranda but were also clients of Savills.
Bridgman says compelling factors for buying the property were the quality of the building and its first class management, the mix of tenancies and the full and open presentation of relevant material to the transaction.
Richards says New Zealand's low interest rates, the ease of investing here and the global financial unrest are other plus points for international buyers investing here.
"We are particularly surprised at the size and scale of property required by foreign buyers. Several are in the hundreds of millions. Typically they are interested in large retail shopping centres, quality CBD office buildings and large well leased industrial properties. Unlike the early 1990s when many Asian buyers swooped on high yielding properties, New Zealand vendors are receiving attractive bids based on sharp yields with many being well above current book values."
Joint founder and director of Viranda Andrew Guest says the company realised the strength of the Asian investor market 22 years ago and is focusing on developing its Viranda Asia Group by growing relationships with its China business partners. The company aims to have a representative in China's top 40 cities by next year.
He says while a $2 billion investment from China would be exceptional for New Zealand it would be minuscule for the Asian powerhouse. "Only 2000 people need to invest $1 million each. That would equate to one hundred $20 million buildings.
Bridgeman says Asian buyers are clinical, analytical, know how to do reliable business and make good investment decisions.
The numbers
Property: Merial Tower, Manukau
Purchase price: $9 million
Yield: 9.4 per cent
Purchaser: Viranda Holdings
Highlight: 550th acquisition