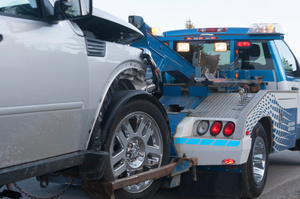 A Bay of Plenty finance company and its director breached the Fair Trading Act by repossessing cars and selling them to a car company directed by the same man.
Mt Maunganui finance company MAC Warranties LTD (MAC) was fined $42,250 in the Auckland District Court today for 17 breaches of the Fair Trading Act. MAC's director and shareholder Alan Spiers was fined $22,750 for 11 further breaches.
Mr Spiers was also the director of Mount Autos Limited, the car company MAC sold 79 repossessed vehicles to between 2008 and 2011.
The charges, brought by the Commerce Commission, related to misleading claims made between 2008 and 2011 when MAC repossessed and sold 79 vehicles used as security for its loans.
MAC implied to its customers that when selling the repossessed cars it had taken reasonable steps to get the best price for the car.
The finance company had not. It had simply sold the cars on to Mount Autos Limited, breaking repossession laws.
MAC also sold 29 of these vehicles to Mount Autos before it had the right to do so under repossession laws.
In delivering her decision on MAC and Mr Spiers, Judge Cunningham accepted the Commission's submission that this was reckless behaviour and broke the companies' own rules regarding the valuation of vehicles.
"These misrepresentations were important, particularly because they were made to people on low incomes and therefore in socio-economic groups less likely to be apprised of their rights.
"This sort of recklessness will not be tolerated and will incur significant monetary penalties," Judge Cunningham said.
Commerce Commission Consumer Manager Stuart Wallace said this was unacceptable business practice.
"In some cases this became a vehicle-go-round. Mt Autos sold cars to people who took funding from MAC. When MAC repossessed those vehicles they were sold back to Mt Autos and then resold to another customer, again financed by MAC."
MAC has also agreed to provide $182,000 compensation to affected customers.