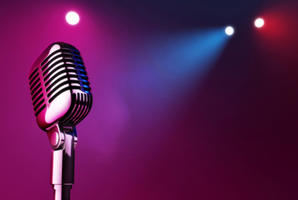 A comedian and poet who recently gave up his job selling paintbrushes to perform full-time has come up with the official funniest joke of the Edinburgh Festival Fringe.
The festival's sixth annual battle for the best one-liner was fiercely contested, with Rob Auton beating competition from former winner Tim Vine and Edinburgh veteran Marcus Brigstocke.
The line that won Dave's Funniest Joke of The Fringe ran: "I heard a rumour that Cadbury is bringing out an oriental chocolate bar. Could be a Chinese Wispa."
The 30-year-old from York has been performing stand-up comedy - sometimes described as stand-up poetry - since 2008, and his line secured almost a quarter of the votes for the funniest wisecrack.
Auton is performing The Sky Show at the Free Fringe, but the one-liner came from a sideline gig he took part in at Comedy After Lunch.
The second-most popular line was by Alex Horne: "I used to work in a shoe-recycling shop. It was sole-destroying."
A joke by Alfie Moore, the policeman-turned-comedian, came in third: "I'm in a same-sex marriage - the sex is always the same."
Tim Vine is never far from the top of the list. His quip, "My friend told me he was going to a fancy dress party as an Italian island. I said to him: Don't be Sicily", came in fourth.
- Independent