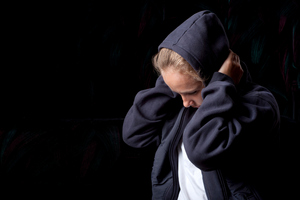 Australia's sweeping investigation into child abuse within organisations ranging from churches to sports clubs and government agencies begins today in Melbourne.
Announced late last year after continuing allegations of horrendous abuse and accusations of endemic cover-ups, a federal royal commission will spend up to three years pouring light into the nation's darkest corners.
It will join state inquiries under way in Victoria and New South Wales, whose findings will be released this year and feed into the federal investigation.
Although no plans to take evidence in New Zealand have been announced, it is expected the commission will consider cases in which Catholic priests were shuffled across the Tasman after committing sex crimes against children.
Among the most notorious were the late Father Denis McAlinden, finally defrocked after serial crimes but hidden until his death by the church, former Christchurch priests Bernard McGrath and Rodger Maloney, and Dunedin-born Father Max Murray.
But the Catholic Church is not the only target, despite the role abuse by clergy played in pressuring the governments to take action.
The commission will investigate any public or private organisation that is, or was, involved with children, from government agencies including police and justice systems, schools, sporting clubs, orphanages, foster care, and religious organisations beyond the Catholic Church.
Successive inquiries across Australia have found long-term, serious institutional abuse of children - including the 1997 Wood royal commission in NSW that uncovered widespread paedophilia - and fuelled demands for more action.
The Queensland Government apologised for the physical and sexual abuse of children under the care of institutions run by the Anglican, Methodist and Catholic churches, and the Salvation Army faces a series of lawsuits.
Redress and compensation schemes have been set up for victims of abuse in state-run institutions in Tasmania, South Australia, Queensland and Western Australia.
The federal royal commission was announced after mounting pressure as revelations of appalling abuse, concealment and stonewalling by religious organisations triggered the Victorian and NSW inquiries.
Prime Minister Julia Gillard said a national response was needed into "an evil and vile thing".
The commission will be led by Justice Peter McClelland, Chief Judge at Common Law in the NSW Supreme Court.
The other commissioners are former Queensland police commissioner Bob Atkinson, Family Court Justice Jennifer Coate, Productivity Commissioner Robert Fitzgerald, consultant psychiatrist Professor Helen Milroy, and former WA Senator Andrew Murray.
The commission will present an interim report by June next year.