Be careful of those overly generous pours, writes Don Kavanagh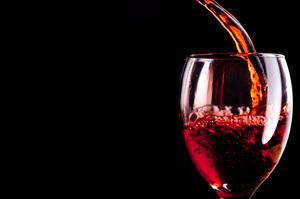 I've been exercised by the health brigade again, which seems to be waging a constant war on the responsible intake of refreshing alcoholic beverages, despite its stated aim of actually encouraging the responsible intake of alcohol.
Despite a recent study that showed we are consuming less alcohol than before, the forces of pious abstinence seem no less shrill, even though they should be kicking up their heels in joy at the reduction in consumption. They remind me of the words of the great historian Lord Macaulay on the subject of puritans: "The puritans hated bear-baiting not because it gave pain to the bear, but because it gave pleasure to the spectators."
Still, it behoves us as responsible imbibers of entertaining tinctures to be mindful that, in the current climate of anti-alcohol hysteria, it's best to try our best to remain on the side of the angels and pouring a decent measure is one way of doing that.
One of the great bartender tricks is to be able to free-pour a standard measure, without the aid of a measuring device.
It's harder than it looks, especially as the size of a standard drink varies so much. Beer is easy to manage, since it comes in containers that are basically pre-measured. Wines and spirits, however, tend to come in the sort of measures that would be suicidal to attempt on your own.
Take a bottle of wine, for instance. When I was doing my wine training, it was accepted that you would get six glasses of wine from a bottle, meaning the measure was 125ml. More recently the accepted number of glasses per bottle shifted to five (or 150ml per measure) and there is a trend now for still more generous pours of 187ml and even 220ml, both of which I have seen served in bars.
Now, there may not be a huge difference between 125ml and 150ml in the great scheme of things, but when you factor in the alcohol strength of wine, which has also risen markedly since the early 90s, the differences are substantial, especially if you are watching your intake.
It can be tempting to overdo it a little with spirits, too. I have never met anyone who poured a reasonably standard 30ml measure of spirits when entertaining at home. Now maybe I just happen to know very generous people, but I think there is a weird effect whereby our eyes reduce the amount that our hands pour in. Regardless, it's better to be safe than sorry when pouring spirits.
I'm not suggesting that we should all suddenly start pouring niggardly measures or weighing out our drinks by the gram. The days of a 15ml measure, or a damp glass, as I call it, are receding thankfully, but there's no need to shoot ourselves in the foot by celebrating with an outrageous measure.