Don is the editor of Thirst magazine.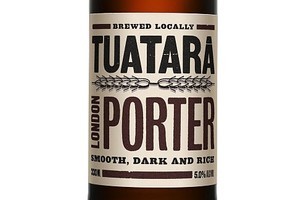 Now that the weather has packed in, it's time to think of indoor pursuits rather than simply lazing the day away in the garden or at the beach.
I'm a bit weird in that though I love summer, I can also see the attractions of winter. After all, there are only so many barbecues you can have before the urge for a roast or a rich soup becomes overwhelming.
And the same goes for drinking.
While I dearly love my beer fridge and deck combination, winter offers an opportunity to head back indoors and by that I mean going to the pub.
I'm lucky to be close to two incredibly good taverns, the Clare Inn and Galbraith's Alehouse, so that's where I spend the lion's share of my time. I can think of few pleasures to compare with sitting in a well set-up pub with friends and a few convivial ales. But every now and again I do like to head off to slightly more exotic surrounds to check out what's available - and you should too.
The glory of Auckland and its surrounds is the almost endless variety of places to sit and have a few wines, beers or cocktails.
Sometimes it's nice to take the ferry across to Devonport and sit in the Patriot for a well-deserved pint, or watch the harbour from the windows of De Fontein in Mission Bay, while sipping a Leffe Brune.
There are literally hundreds of bars to visit, from the bright lights of Ponsonby to the more gentle pleasures of Warkworth's Bridge Hotel. Take some time this winter to get out and find your perfect spot.
Tuatara Porter, RRP $18.99 for a six-pack, $2.99 for a single 330ml bottle
A rich dark ale, with a lovely fruit and spice nose, followed on the palate by an almost whisky-like richness. Generous malt and chocolate flavours, toasty and hearty, a great beer for the shorter days.
Cooper's Dark Ale, RRP $14.99 for a six-pack
A lovely addition to the Cooper's range in the style of an English mild. Toasted biscuit aromas lead on to a nice malty palate, with an almost sourdough tang from the bottle-conditioning. Make sure you agitate the bottle before pouring for the best effect.