Don is the editor of Thirst magazine.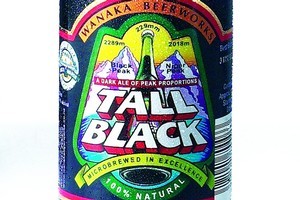 There's a perception that beer is colour-coded for easy reference, and to a certain extent it is.
Chances are if you get a glass of yellow beer at your local then it's a lager. But it doesn't have to be. Also, just because a beer is brown, or black or amber with russet highlights, it doesn't make it a mild, a stout or an IPA. In New Zealand there's a fair chance that no matter what colour the beer you're probably drinking lager anyway.
Lager is made by fermenting at low temperatures with a bottom-fermenting yeast, traditionally followed by a storage phase (or "lagering", in German). In most people's minds lagers are yellow, but until the mid-18th century, many lagers were dark brown.
Most of the mainstream beer in New Zealand, be it pils, draught or dark, is still technically lager, regardless of what's on the label.
However, in recent years there has been a bit more interest in schwarzbiers, or dark lagers. Probably the most famous in New Zealand was the great Black Mac, a crisp and elegant dark lager with a characteristically bitter finish.
Hallertau also does a cracking schwarzbier with its Deception.
The great thing about schwarzbiers is that they tend to have all the glorious flavours of stout without the heaviness. This sacrifices some weight and "mouthfeel" but it makes it easier on the drinker, especially those who aren't used to big beers.
Founders Long Black, RRP 500ml bottle $6.50
Lively and lovely schwarzbier from a fine Nelson brewery. Typical coffee and chocolate aromas and almost chewy chocolate and coffee bean flavours, balanced by a nice bitter hop spine. Very nice beer.
Wanaka Tall Black, RRP six-pack of 330ml bottles $19
Packed with rich, toasty aromas of chocolate and malt, this is a very complex beer, with caramel sweetness balanced by a firm hop bitterness and a dry roasted finish. A great food beer to serve with hearty winter fare.