Don is the editor of Thirst magazine.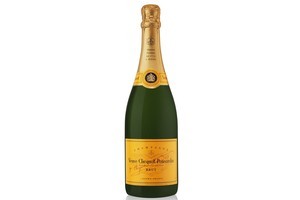 There is something almost naughtily decadent about drinking bubbles. The flavours of sparkling wine vary widely, of course, but they all share a certain shameless sensuality. Whether it's a vintage champagne or a more modest carbonated beverage, the sheer effervescence of the bubbles tickles more than simply the tastebuds.
The best sparklers are the result of a secondary fermentation in the bottle, which produces carbon dioxide. This in turn gives the wine its bubbly nature. Most famously executed in the French province of Champagne, New Zealand has little to be ashamed of these days when it comes to bubbles.
With sparkling wines, the more expensive it is, the better - but only up to a point. There are perfectly acceptable sparkling wines on sale for less than $15 a bottle, but moving up a bracket can be hugely rewarding.
Lindauer has led the charge here for many years and it's odd that it is much more highly regarded overseas than here. But move up the range to Deutz and you see what sparkling wine can really do.
We are blessed here with fantastic producers such as specialist maker No. 1 Family Estate (Daniel Le Brun's label), Morton Estate, Deutz, Johanneshof Cellars, Nautilus, Cloudy Bay's Pelorus and Hunter's (whose Mirumiru is a particular favourite).
The best part about Kiwi sparklers is that the amount you spend reflects what you get.
Veuve Clicquot NV
RRP for Veuve Clicquot Yellow Label $79.
One of the most consistently good champagne houses, this really is as good as they say. Brimming with warm brioche aromas, there is yeast and perky fruit on the palate, underpinned by a crisp, green apple acidity and a generous fizz. Decadence in a glass.
Johanneshof Cellars Emmi
RRP $35.50
My favourite New Zealand sparkling wine, aged in a deep cellar near Koromiko. A riot of summery aromas leap out of the glass. Full of wild strawberry flavours, toasty oak and a lovely bready undertone, the persistent mousse and long, elegant finish make this an absolute stand-out.