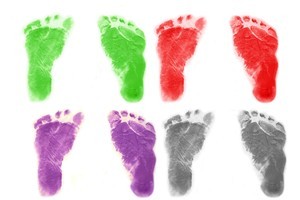 You may already be preoccupied with the state of your carbon footprint, but how much attention have you given to your slavery footprint lately? The survey on this new website asks you a series of questions, some general and some personal, to establish the number of bonded labourers you have working for you. The questions do not consider ethical choices such as buying fairly traded or second-hand goods, but it gives an overview and raises awareness of this significant social issue.
Electric vehicle sharing
Paris has been home to the successful Vélib bike sharing system for a few years, and the wheels are now in motion for a new initiative that will see a similar electric vehicle sharing system become available. The cars have been named Bluecars and the service is scheduled to start on December 5.
Via Reddit.
E-book loans
E-books are an increasingly popular method of building a literary collection, but most still require the user to purchase a book - with generally only classics being freely available. In America, this is beginning to change as libraries adapt to the new advances in technology and offer e-book loans in various formats.