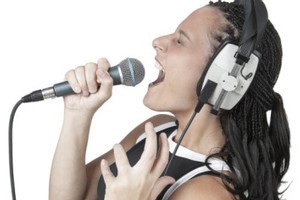 Vocal cords can easily be damaged from overuse, medical procedures or various illnesses and the resulting scar tissue can make speech almost impossible.
A synthetic gel being developed at MIT and Harvard Medical School may be able to mimic the vibrations of vocal cord tissue.
In this way, surgery to remove the scar tissue would not be required as the gel could act in place of the original vocal cords.
MIT are also responsible for a recent development in solar cells that could soon see people printing photovoltaic cells on thin sheets of paper, cloth or plastic.
Tests have shown that some of the printed cells can even be folded and unfolded up to 1000 times without damaging their integrity. A key benefit of this technology is that production will be inexpensive.
Patients waiting for heart transplants are often implanted with an artificial heart - or ventricular assist devices - from which a cable protrudes in order to keep the heart powered.
Joshua Smith a researcher at University of Washington has developed an induction system that will allow patients to wirelessly charge their artificial hearts, improving their quality of life and reducing the risk of infection.