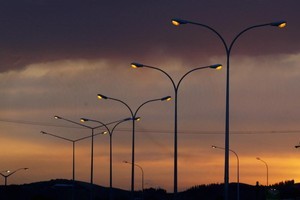 Experiments are under way at the Delft University of Technology in the Netherlands to create a system of street lights that operate at 20 per cent power unless their motion sensors are triggered. The lights will be wirelessly linked so that when the first one to sense an approaching pedestrian or car switches on, the nearby lights will follow.
In a bid to reduce traffic congestion and pollution, a city in Spain called Murcia is offering its citizens a lifetime tram pass in exchange for a working car. The cars will then be transformed into interactive art pieces, displayed in unusual locations to be dismantled one piece at a time when comments appear on the project's Facebook page.
A Japanese initiative called Luna Ring plans to use solar panels to generate energy. This may seem unexceptional at first glance, but the project aims to put these solar panels on the moon.
In order to tap into the energy, lasers will be fired at the moon and the electricity will transfer to receivers on earth.