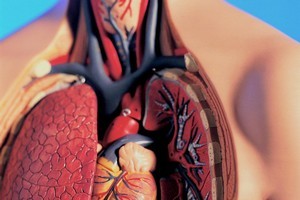 When patients finally receive much-needed organ transplants, sometimes the battle is only half over; they can subsequently face taking a cocktail of drugs daily for the rest of their lives to prevent organ rejection. Recent developments, however, may be able to reprogramme the body's immune system to accept the donor organ without the need for immunosuppressant drugs.
New developments by researchers at the University of Louisville suggest a breakthrough in the treatment of sufferers of paralysis. Rob Summers - who was paralysed after being hit by a drunk driver - has been able to walk on a treadmill, with some assistance, after doctors electrically stimulated his spinal cord.
Many impressive and inspiring designs have been emerging in the world of prosthetics but not all the innovations are viable options for people who have to be wary of price.
Mark Stark may have solved this dilemma with The Stark Hand. Through the clever use of cables, his prosthetic hand design combines the functionality of an electric hand - but without the hefty price-tag - with the lightness of a hook.