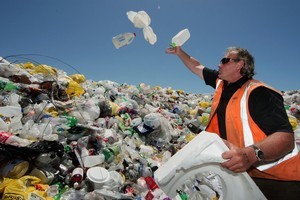 Giving up plastic often starts with good intentions, but consumers can quickly be overwhelmed by the ubiquitous nature of plastic products. Instead of becoming disheartened, here are 16 tips for small but significant changes you can make to reduce your plastic consumption. It won't seem like much to you, but on a global scale it will make a difference.
Solar-thermal panels are proficient at heating water, but fall short when it comes to generating electricity. Researchers at Boston College and MIT have developed a hybrid panel that combines the benefits of solar-thermal panels with those of photovoltaic panels to heat water and generate reasonable levels of electricity.
The humble dandelion may prove a viable eco-solution for car manufacturer Ford. The company recently announced a project that aims to manufacture rubber components of its fleets, such as cup holders and floor mats, from the milky fluid inside dandelions.
Although originally a natural substance, rubber as we know it is a product of petroleum.