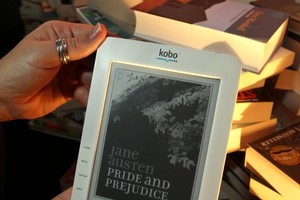 For comic book traditionalists resisting the e-reader revolution, Whitson Gordon has a few pieces of advice. From accessing rare, out-of-print issues to avoiding tatty and dog-eared special editions, he makes a good case for supplementing your beloved collection with a digital reader.
Industrial design student Jonathan Liow is the brains behind the Solarball - an unassuming orb which transforms dirty water into drinkable H20. After absorbing the sun's rays throughout the day, condensation forms and converts it into clean drinking water. The food-safe plastic from which it is constructed is also recyclable.
Water is key to a new type of rechargeable battery that takes advantage of the higher number of ions present in salt water than fresh. If these batteries could be installed in estuaries throughout the world, significant levels of power could be generated.