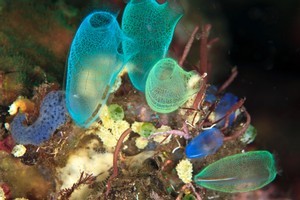 It's muscles, not mussels, that could be emerging from the sea, thanks to sea squirts. Officially known as tunicates, these are sea animals from which researchers believe they can harvest cellulose to facilitate muscle alignment and fusion in humans. There is even potential to build muscle tissue from scratch.
Banana peels may offer a natural alternative to water purification practices on an industrial level. Instead of the silica, cellulose, and aluminium oxide conventionally used to purify water, banana skins might prove be a safer way of drawing heavy metals out of water supplies.
Two rare African black-footed kittens have recently come into the world as the result of long-term sperm and egg storage.
This could be a boon for prolonging the life of species threatened with extinction where other conventional breeding plans might have limited success.