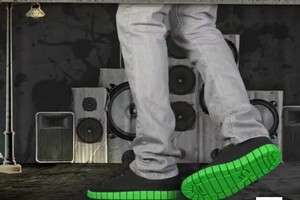 If you've ever worn through the sole of a favourite pair of shoes, or thrown them out because of changing fashion trends, Urshuz could revolutionise your footwear world. Urshuz is the design label behind a new recyclable shoe for men that has separate uppers and soles so that the wear-and-tear of one does not mean ditching the whole pair.
Design meets recycling again with these WeWood watches. Made from the offcuts of wood flooring, the watches are free of artificial and toxic materials and the team behind the design are committed to planting a new tree after every watch sold.
If you want an expensive and unique way to enjoy ice cream, a trip to London for a £14 scoop of breast milk ice cream is one way to do it.
A selection of women responded to an advertisement and are being paid to supply their breast milk to the London restaurant. If the thought makes you squeamish, it's worth noting that it makes more sense than drinking the milk of another species.
Lastly, if you're sick and tired of having to push buttons when playing video games, you'll be pleased to hear that in this game you fire your character's laser gun by saying, "pew pew pew". Here's a video of it in action.