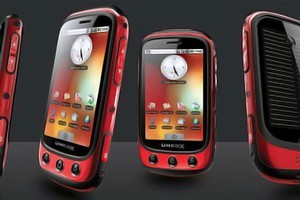 A prototype solar-powered smartphone is on display at the mobile world congress. It uses Android 2.2 and with just two and half hours of sunlight (or artificial light, if necessary) it will function sufficiently for daily, no-frills, use.
The role of social networking in the Egypt protests has seen a lot of publicity in the media. Eben Moglen, a law professor, is concerned at the centralisation of these networks and the risk it poses for state intervention, as well as the lack of protection for those voicing controversial ideas. He has created the Freedom Box Foundation. The freedom box will be a combination of a tiny server and free software package aiming to decentralise the internet.
Armchair travellers rejoice: Red Bull and a Brazilian ad agency have joined forces to develop Google Street Art View, a searchable map of street art, captured by street view, from around the world.
This way, possibly unseen art gems can have a dramatically widened audience.
A company called Motive Industries is working on a prototype for the Kestrel, a biocomposite electric vehicle made from plastics and hemp. The lighter weight of the car's body could mean a fuel-efficiency increase of up to 30 per cent.