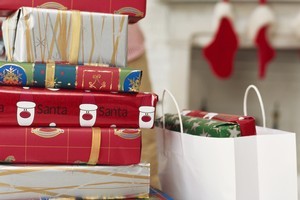 Christmas can bring unwanted and wanted gifts alike. You just have to take a look at the number of early-morning joggers out and about to see that many people are trying to lose some of their holiday-induced extra baggage. Here are a few tips on how to relocate some of the well-intentioned but undesirable gifts you've found cluttering your personal space post-Christmas.
Many people will be making empty promises to themselves at this time of the year - resolutions to improve their career, health, wealth and the planet. If one of your goals is to go green, then there's no place to start like home. Sound like too much to take on in 2011? Then perhaps begin by greening your kitchen.

In South Korea, a new fleet of electric bus services is being trialled. These buses will run for around 83 kilometres on a single charge and are part of a plan to have a bus system that is half electric by 2020.