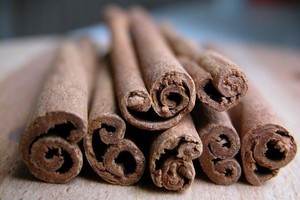 Had enough of smart phones? How about giving a simple phone, with good intentions, a go? John's simple phone is as simple does. You can buy the phone in six colours and to make things more exciting there's a sticker for the back. It makes calls, answers calls and has a volume control. The contacts book is made of paper and you write on it with a pen. Who could ask for more?
Sometimes science and nature clash, and sometimes they work in harmony. Non-toxic gold nanoparticles can now be made using cinnamon thanks to its naturally occurring phytochemicals. These phytochemicals could replace the toxic chemicals that are presently used. These nanoparticles are currently employed in cancer treatment and detection.
Given much thought to the potential of a gift economy? A gift economy is an even simpler concept than a barter and trade system.
Through this approach, no one should prosper while another languishes in poverty. An island community in the Solomon Islands practises a similar philosophy called Aropa that reflects this idea.
A Doctor Who style sonic screwdriver could emerge from the lab in the near future. Engineers in Bristol have managed to use ultrasonic forces to move around biological cells. They also believe that one day soon they might be able to undo screws and assemble small components.