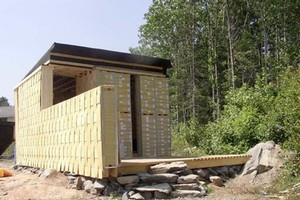 What could make you feel more insignificant than to have the most natural reflex in the world - an action you perform nearly every second - reduced to a single chip for the purposes of drug-testing? An alveolus chip, roughly no bigger than a thumbnail, has been developed to simulate breathing. It stretches and contracts due to vacuums created in channels within the chip.
The last phone book drop in New Zealand was a controversial affair with people arguing that they ought to be obsolete in the face of the internet. Although, if you have patiently collected them over the years you may be able to build yourself a phone book shed. You'll find ordering pizzas and taxis a bit easier, as well.
Advertising campaigns, poster campaigns and rigorous policing can still only do so much to reduce the recurring problem of drink-driving.
Now, in a triumph for lateral thinking, Google is trialling an autonomous self-driving vehicle. Before you panic that this is potentially some Isaac Asimov short story gone awry - human override is still built into the system should the car become misguided.
A visit to the "murder-house" dentist is never high up on most people's must-do list, but what if you could painlessly regenerate your teeth? You might not be Wolverine yet, but who knows what the future might bring.