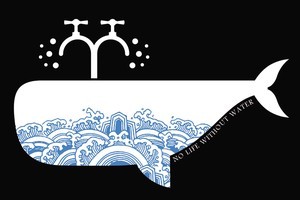 We all know that it's better to conserve than to waste. But as effective as words are - images can have instant impact. That's why these beautifully simple posters by Eddie Zhang are so effective at stressing the value of water.
Self-preservation never looked so luxurious as in the case of these underground community bunkers being developed by Robert Vicino. This creative salesman hopes everyone's doomsday clock is edging closer to midnight, because that would really push up the interest in his renovated bunkers. For an undisclosed fee you could secure yourself a spot in subterranean accommodation built to withstand a 50-megaton nuclear blast roughly 16 kilometres away!
Want to make a difference to the environment but are just too busy to find a quick and convenient way to contribute? A new study in Britain suggests that families should have a maximum of two children, ensuring the stability of the world's population.
Think of the disposable nappies that this would spare the landfills!
Developments in CGI technology will further dismantle the "I'll believe it when I see it" philosophy that for so long seemed trustworthy. New software can digitally reshape the physique of actors and stuntmen in the post-production stage to be anything from skinnier to shorter or even more muscular. Method actors might one day avoid packing on the pounds for a role, and perhaps casting for the Hobbit would get a little bit easier?