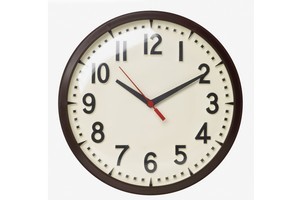 If your timekeeping has been known to be a bit chaotic you might like this Shattered Clock. All the numbers are in broken pieces and you identify which hour you are approaching by searching for the number that is returning to its normal appearance. If that just sounds confusing, then the time lapse demonstration will help clarify things... maybe.
Whether you called it glitz, or you love it as bling - jewellery studded with precious stones and metals has been a mainstay of fashion for decades. But, can you still make your friends see green whilst being green with an eco-friendly approach to your diamond desires? Why not opt for an old bit of art nouveau instead of a cutting-edge princess-cut?
Titanium bones have been the standard for bone replacement surgery but scientists may have developed a new technique with less long-term complications.
The method involves a new titanium foam which is porous enough for the patient's bones to grow within. The resulting bone may even one day rival Wolverine's Adamantium.
Finally, here's a video of Nobel laureates having their faces covered with the bra of 2009's winner of the Ig Nobel Public Health Prize. Doctor Elena Bodnar developed a prototype for a bra that converts into a gas mask in case of emergency.