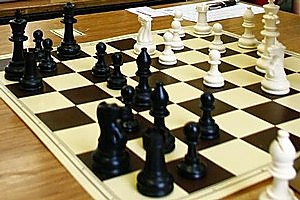 If you're sick of smug, arrogant computers predicting the outcome of your digital chess game before it's even begun, then a new concept of the game - quantum chess - might help level the playing field.
You might want to practise your meditation and learn to clear your mind because machines might soon be able to translate the activity in your brain into speech. It's still only being tested but the experiments might make a great difference to people who suffer from "locked-in" syndromes who can't communicate verbally.
Unrelated to America's Proposition 19, patients may one day find medicinal roaches in their local hospital. Scientists from the University of Nottingham have discovered some antibiotic-like properties in the brains of cockroaches which turn them from pests into pain-relief.
On the flip-side, pesky bugs - well, at least their pesky noises - have been embraced in Washington to discourage young loiterers from hanging around where they're not wanted. However, the high-pitched "mosquito" is annoying more people than just the restless youths they target.
Someone who is more interested in encouraging the presence of the younger generations is 71-year-old composer Jonathan Harvey. He believes that the amplification of classical music in concert-halls plus a more relaxed "attendance" policy will be effective in winning over youth.
Finally, some of the world's most patient gardeners have arguably just had the best pay-off they could wish for. The Franklin Tree has flowered for the first time in around 200 years and more blooms are yet to come.