Blogger Chris Schulz checks out the 10 best things he can find on the web today, from a new Spider-Man preview to Tiki Taane's new tune, and everything inbetween.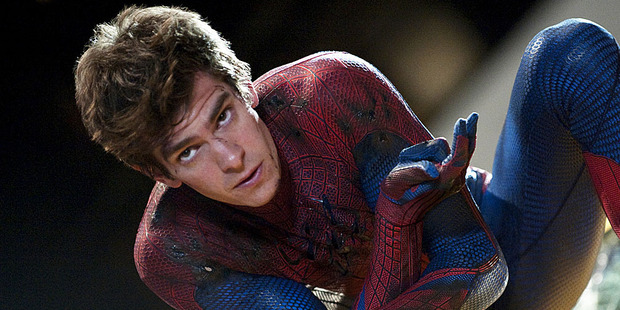 1. Here's a four-minute preview of the probably unnecessary Spider-Man reboot, The Amazing Spider-Man. I dunno ... I can't decide ... okay, yep, you persuaded me, I'm going to go see it. But only because the always awesome Emma Stone is in this one, and there's something called "goblin serum" involved in the film's plot. Eww. It's out June 28. (YouTube)
2. You'd think opening for Metallica would be a dream gig for most bands. Not The Kills, who found out first hand exactly what bogans think of them when they were routinely booed by a crowd that also showed them their middle fingers for all of their 45-minute set in Paris.
Ouch. (FasterLouder.com)
3. Controversial rap group Odd Future have made a TV show. It's called Loiter Squad, it's completely insane and off the wall and you really should watch it if you can. It's even been green-lit for a second season. Here's the trailer. (Pitchfork)
4. The world's fastest rapper is also a stickler for correct pronunciation, yo. Check out Mac Lethal's steez right here. (Gawker.com)
5. Goodbye dubstep, hello acoustic guitars. Tiki Taane has dropped the pounding bass, huge synths and squelchy wobbles for his new single Is Our Love Worth Fighting For, a pleasant, gospelly track with a video that features Taane singing in a church and strolling around a lake. Hey, it worked for Always on my Mind. (YouTube)
6. Great North's new album Halves is streaming on nzherald.co.nz. Go listen to it. Now! (nzherald.co.nz)
7. He's been MIA for a while but Michel Gondry's new film The We and the I looks like it's going to be worth the wait. The whole thing is set on a bus (no, this isn't Speed 3) and follows a group of teens on their last bus ride together after finishing High School. Pranks, promises and pashes ensue. Watch the trailer here. (Flicks.co.nz)
8. Ready for a fright? Hold onto your pants, crawl under your duvet and take a peek at the trailer for The Possession, a new shock-thriller starring Jeffrey Dean Morgan and Kyra Sedgwick about a young girl who unleashes seven kinds of hell when she opens a spooky sealed box. It's based on a true story, which just makes it so much more freaky. (AintItCool.com
9. So the world is hanging out for Prometheus (big, deep breath till June 7 everyone) but here's an alien invasion movie with a twist. Watch the trailer for Extraterrestrial here. (Apple)
10. Now this is a tune: Check out mysterious New York duo MS MR's Hurricane here and start swaying at your desk. (Pitchfork)