Statistics NZ puts out detailed data on different ethnic groups, down to the 108 people from the Isle of Man.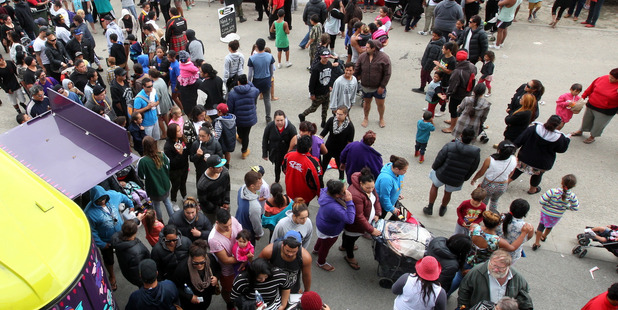 Did you know there are 243 Eritreans living in New Zealand and more than four in five are born overseas?
Or that the median age of Samoans is just 21.5 years and one in five own or partly own their home?
Detailed statistics on 143 of the 300 ethnic groups recorded in the 2013 Census were yesterday made public by Statistics New Zealand. The profiles include information on the population and geography, birthplace, education, housing and languages spoken by people in each ethnic group.
"The government is strongly focused on making sure New Zealand has the information it needs to grow and prosper, and having detailed information on the communities that make up our country is key to this," Statistics Minister Nicky Wagner said.
People who identified with the Manx ethnic group, originating from the Isle of Man, numbered 108, making it one of the smallest communities with available data.
One in three New Zealand-born Manx speak Maori and 53.1 per cent say they have never smoked regularly.
By comparison, 62.0 per cent of the total New Zealand population said they had never smoked regularly.
According to the data, Auckland is where 22.2 per cent of the population live and most of those employed were managers or professionals.
New Zealand Europeans are the largest ethnic community, comprising over 2.7 million or 68 per cent of those who stated an ethnic group.
Massey University Associate Professor of marketing Henry Chung said the data was a "fantastic tool" for businesses and ethnic communities alike.
"The reality is the needs and demands for goods and services are very different for each ethnic community," said Dr Chung. "The data will allow businesses to look at how to better reach these communities."
He said the data would be especially useful to importers and exporters of specialised products.
"For example, Pak'nSave are selling mooncakes, a must-have product by the Chinese community for the Moon Festival next month," he said.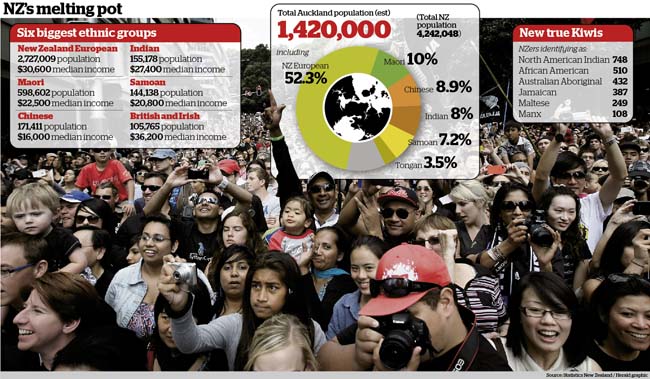 "This data would be very useful to help the chain identify the supermarkets where the demand for mooncakes would be the highest."
Statistics New Zealand said data was available for all ethnic groups that had a population of at least 100 people. People could state an affiliation with more than one ethnicity in the Census, so they could be counted in more than one group.
See the Census ethnic group profiles here.