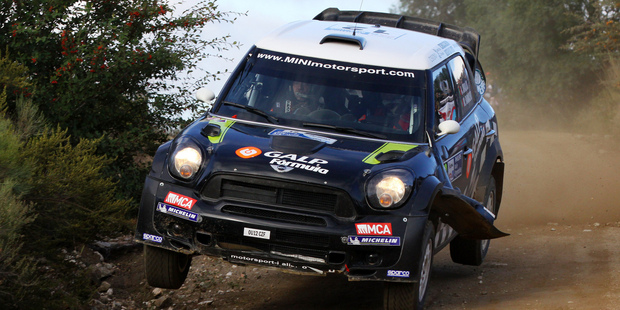 Mini owners will get the chance to ape movie classic The Italian Job as the company builds up to Rally New Zealand later this month.
Fans of the diminutive front-wheel-drive icon can enjoy a cruise around Auckland in an Italian Job style navigation challenge next Sunday.
Starting at the Mini Garage on Ponsonby Rd at 7am, owners will be able to wolf down an English breakfast before taking their cars on a two-hour drive around inner Auckland, culminating in a free Rally New Zealand family day at the Viaduct events centre.
"Mini's go-cart handling will come to the fore in some of the tight and twisty roads of the CBD, just as was famously displayed in the Italian Job movie," said Simonne Mearns, Mini New Zealand brand manager.
Mearns is quick to point out that the pre-rally event will be more a test of navigation ability than speed.
Using underground tunnels to escape police will, obviously, not be permitted.
Also on display at the Mini Garage before the flag drops at 8am will be Mini GC4 - an historic rally car that's the twin of GC3, the winner of the 1972 Rally of New Zealand.
Co-driver Jim Scott, from the 1972 event, will be taking part in the Sunday, July 17 drive.
Some more modern rallying personalities will be there too, including Brunu De Pianto, manager of WRC Team Mini Portugal, who will be piloting in a Countryman.
"Very few brands can attest to having the same heritage Mini does, so it's apt to recognise the success from 40 years ago alongside the present day car and WRC team," said Mearns.
Mini drivers keen to get in on the action can register at minishorts@mini.co.nz - just note the names of the driver, co-driver and details of your car, including registration, colour, model and year.