More sustainable jobs and providing support and opportunities for the young key to our future says Joan Withers.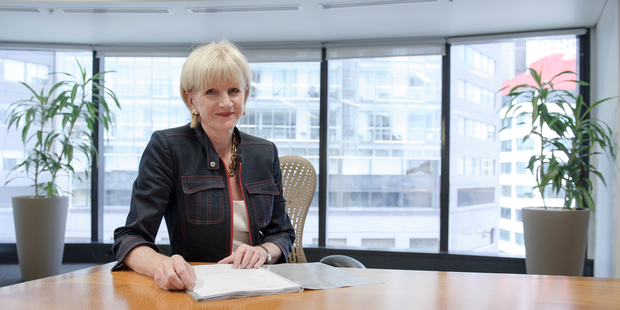 New Zealand isn't broken, but then of course I would say that.
I delivered the eulogy at my father's funeral eleven days before Christmas. In that tribute I reflected on his and my mother's decision to emigrate from the north of England and move to New Zealand in 1959.
My life's counterfactual would have been very different if we had stayed in the UK. Before the haze of Alzheimers clouded my father's memory he was a man happy in the knowledge that he had made the right choice for his wife and children.
Our family's chronicle demonstrates that over the last 50 years it has been possible, through hard work, commitment, by being accountable and staying on the straight and narrow, to enjoy a standard of living that provides not only the essentials, but a lifestyle that is globally enviable across a number of dimensions.
Do the same opportunities exist today?
When my father arrived here he secured a job in a rubber factory and was able to work 60 hours each week which enabled him to save enough for a deposit for a house and subsequently service the mortgage.
When I left school at 16, I was able to walk into a bank in Queen Street and be given a job with very little difficulty.
Unquestionably it is much tougher today. Unemployment is above 7% which is too high and what the underlying statistics show is even more concerning. Young people are disproportionately affected and for young Maori and Pacific Island people the statistics are much worse-their unemployment rate is running at above 20% for 18 to 24 year olds
So we need to create more jobs, sustainable jobs. But we also need to ensure our children leave school with the right aspirations and work ethic and demonstrate a commitment to contribute productively to society and reach their own personal full potential.
On the latter point what I believe is lacking in many instances is self confidence and aspiration. In a project that I am involved in at Counties Manukau District Health Board, we have, through Tindall Foundation and Pacific Medical Association funding, developed health science academies in three South Auckland high schools. Students in those cohorts are encouraged and supported in science and maths to enable them to subsequently be accepted for the relevant tertiary course and following qualification the pipeline delivers them into jobs within the DHB. These are predominantly Maori or Pacific Island students and their ultimate employment will help better match the population of the workforce with the CMDHB patient profile. The success thus far of the students in the school academies is testament to the principals and teachers involved in the project.
Children need people they trust, and who are worthy of that trust, to present a panorama of the possible.
Health is a growth industry but we need as a nation to find and nurture other industries where we have a sustainable competitive advantage, and that can provide employment and help grow the economy.
Low value manufacturing is clearly not one of those. A number of years ago I sat on the board of Ceramco, which at that stage owned the iconic Bendon brand. We took the decision to relocate manufacturing to China. The move was met with widespread criticism as a number of small manufacturing plants closed down as a result. The design and marketing functions remained in New Zealand. The reality was that we couldn't compete with the scale and "experience curve" that production in China had as a competitive advantage, not just in labour costs but also in the ability to amortise the ongoing investment in technology that was required as fabrications changed.
In contrast, our home grown competence in geothermal energy development provides a significant, albeit niche opportunity which is particularly exploitable as countries that enjoy these natural resources look to increase their dependence on renewable energy sources.
One of the key challenges for business growth is access to capital. New Zealand is reliant on foreign direct investment and the litany of examples of the destructive impact of unanticipated regulatory intervention on our capital markets has seriously impacted our reputation globally.
Dairy and tourism provide the backbone for New Zealand's economy. In tourism there is an enormous opportunity to capitalise on the massive shift that is occurring as the burgeoning middle class in Asia, particularly China and Indonesia, travel the world. In the past 12 months we have seen an increase of 37 per cent in passenger volumes from China through Auckland Airport. In contrast, many of our traditional tourism markets are in decline. What we also understand is that tourism is a precursor to closer trade relations and Auckland Airport's activities are of national economic significance in that regard. New Zealand tourism players need to have a "joined up" approach to ensure we collectively provide the offering that appeals to the changing visitor profile, particularly the free independent travellers who deliver more value when they visit, whilst ensuring we preserve the integrity of the clean, green perception we still enjoy as a destination.
Tourism can and will provide more jobs for young New Zealanders. Sometimes these jobs are denigrated as being "low value" but if the alternative is long term unemployment and that job provides experience and a pipeline to greater opportunities then surely that is positive.
I have watched the young mothers on the benefit in South Auckland for the last 30 years now and despair that so many appear to have no greater aspiration than to indulge a procession of men for some fleeting sense of self worth which dissolves as they are left, literally, holding the baby. And too frequently maternal responsibility is subsumed by misplaced devotion to a monster, resulting in deadly and tragic consequences.
So how do we raise the sights of children who in some instances have generations of conditioning of family unemployment? The long tail legacy this country now has of sickness, domestic purpose and unemployment benefits should worry us all. If we could divert a meaningful portion of this funding into supporting education and training we would as a nation be significantly better off.
The CMDHB example provides good insights. Demonstrate what is possible and provide support. Involve the families. Make schools and teachers accountable. Reinforce the importance of the concept of productivity.
We also need to encourage and foster entrepreneurism and improve our collective financial literacy.
We need to support those who decide to improve their prospects later in life. It is never too late to learn and the single most important factor in my career progress was completing an MBA degree in my mid 30s.
So yes it is tougher, but I believe New Zealand is very well placed to capitalise on the growth that the Asian economy will deliver, particularly in their increasing consumption of protein and propensity to travel.
We just need to make sure that we move forward collectively and that social and racial chasms are not allowed to expand.
Withers' view
What we need to do:
• Tackle the cycle of welfare dependency
• Make schools and teachers accountable
• Involve families in career choices
• Foster entrepreneurism and financial literacy
• Capitalise on growth of Asian economy
• Focus on energy and tourism
Joan Withers
Born Manchester, came to New Zealand as a child with her family, quit school at 16 with School Certificate for a job as a bank teller.
Her specialties in business have been in energy and media and she has been an executive and director of companies in both the state and private sectors. She is chairwoman of Mighty River Power and Auckland Airport, and deputy chair of TVNZ. She has been CEO of New Zealand's biggest radio company, the Radio Network, and Fairfax New Zealand, the media group. In September 2010 she was appointed a director of the advisory board that keeps an eye on how the Treasury is being run.
Ms Withers is a trustee of the Tindall Foundation philanthropic organisation, the Royal New Zealand Ballet and the Counties Manukau Pacific Trust. She's on the Auckland Trotting Club board and chair of the Centre for Clinical Research & Effective Practice Foundation. Author of A Girl's Guide to Business, Ms Withers holds a Masters Degree in Business Administration from the University of Auckland.