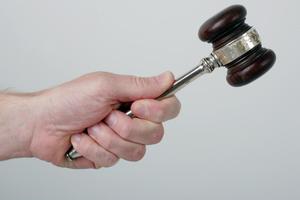 A "highly regarded" Bay of Plenty teacher who claimed $13,065 in benefits while working has been sentenced to 100 hours' community work and faces deregistration.
Jocelyn Nawa Gillespie, 39, from Ruatoki, was sentenced in Rotorua District Court yesterday after previously pleading guilty to one charge of wilfully omitting to tell Work and Income she was employed and two charges of making a false statement.
Gillespie has applied for teaching positions in Rotorua and Rotoiti.
She will be referred to the Teachers Council which will decide whether she can continue teaching.
In December 2009 Gillespie registered for the domestic purposes benefit, which began on January 26, 2010. On January 28 she took up employment with the Ministry of Education, which continued until December 12, 2010. She failed to notify Work and Income. In July 2010 she signed applications for temporary support and an advance - stating she was not receiving any other income.
Greg Burt, acting for Gillespie, requested she be discharged without conviction, arguing the consequences of conviction on her career would be disproportionate to the seriousness of her offending.
Mr Burt said there was a reasonable chance Gillespie would be deregistered by the Teachers Council if convicted and even if she wasn't, she would have to disclose the conviction to every potential employer. He said Gillespie was not working but had four interviews pending - in Whakatane, Rotoiti and Rotorua.
Mr Burt said Gillespie had taught for 15 years and was a very good teacher held in high regard by colleagues. He said she was a fluent Maori speaker, was involved in kapa haka and sport.
He pointed out she was a first offender, of previously good character whose offending occurred during difficulties after separating from her husband.
Gillespie's 12-year-old child would shortly be returning to live with her and he argued convictions would cause difficulties in supporting the child.
Mr Burt said repayments were being taken from her current benefit, although Work and Income's prosecuting lawyer Liat Cohen said the repayments of $5 a week related to an earlier advance.
Ms Cohen said at $5 a week the repayment would take 50 years to repay. Ms Cohen said Gillespie would not necessarily be deregistered as the Teachers Council looked at each case on its merits.
Judge Phillip Cooper gave Gillespie credit for pleading guilty, noting she was under personal and financial pressure at the time of offending.
Teachers Council spokeswoman Charlotte Brown said if the case was referred to them it would be fully investigated.
- APNZ