More choices for low-mileage commuting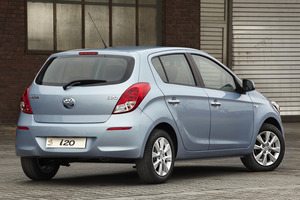 The dilemma: Gary and his wife drive a small hatchback and their commute is just around the greater Auckland area, so they are thinking a hybrid car would make a good purchase. The budget: $30,000
Gary says he has looked at the Toyota Prius c and Honda Jazz IMA but has concerns over their complexity and fuel savings.
"For a start, you tend to pay more for a hybrid, and end up with a combination of a petrol engine, battery and electric motor to move the vehicle. [This] all sounds very expensive if things were to go wrong in my mind. I'm all for saving fuel but if you pay a few thousand dollars more initially for the hybrid car and only save a couple of dollars every 100km on your fuel bill, what is the point or am I missing something?"
Well Gary, hybrids are gaining traction for their ability to reduce tail-pipe emissions as much as lower fuel consumption. Eg, moving around congested inner city traffic on the electric motor only means zero pollutants from the tail pipe.
The ultimate aim from manufacturers is to rely on the petrol engine even less and to extend the range of pure electric power further.
Battery life is getting better with long-term warranties offered to overcome any negatives in this area, while the replacement cost has reduced significantly recently. Overall service requirements (not necessarily costs) have reduced with the modern motor vehicle with the hybrid being no exception.
Manufacturers often follow different pathways to achieve a similar result. Ford is a great example of a company which has squeezed more from the conventional internal combustion engine with their EcoBoost technology. Let's take a look at some of the alternatives that have cheaper listed retail prices than the small hatchback hybrids listed below:
Toyota Prius c : claimed fuel consumption 3.9l/100km (76.6kW) and priced from $31,280.
Honda Jazz: claimed fuel consumption 4.5l/100km (72kW) and priced from $31,500.
Toyota Yaris YRS
It's almost as big as the old Corolla so a step up from some other cheaper small car offerings. The 1.5-litre engine produces 80kW of power which will get you around town and the occasional open road trip with minimal effort. Claimed combined fuel consumption is 6.3l/100km on the cheaper 91 octane fuel.
Ford Fiesta LX
We don't get the award winning 3-cylinder EcoBoost engine just yet but the 4-cylinder 89kW engine in this model still does a good job. Claimed fuel consumption is 6.1l/100km on 91 octane fuel.
Hyundai i20
The GLS is the top spec in the i20 range so you are buying a car with pretty much all the bells and whistles in terms of driver and passenger comforts.
Power output is 73.5kW and claimed fuel consumption is 5.9l/100km once again on the cheaper fuel.
Driven recommends
If you travel under the national average of around 14,000kms per year, then you may have to forget about the hybrid-non-hybrid argument and simply pick on style, features and buy price.