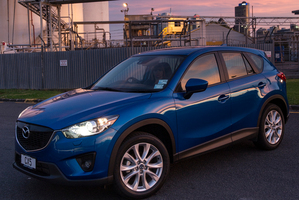 The dilemma: Phillip traded in his Nissan X-Trail for a Nissan Murano with a 3.5-litre CVT engine and was "very happy to have finally bought an expensive brand new vehicle".
But Phillip isn't very happy now. "Why is it that most of the new vehicles on the New Zealand market need a hard, sporty suspension," he asks.
Now he is selling the Murano and buying another SUV.
Well, Phillip, there are some new vehicle distributors in New Zealand (Hyundai and Kia spring to mind) which are highlighting that the suspension set-ups on certain models have been tweaked to suit our conditions.
In the case of the two Korean brands it is called an "Anzac" set-up where changes are made to better suit the road conditions in New Zealand and Australia. I believe it's more the domestic market set-up would be out of place on our roads rather than trying to turn the vehicles into sports cars.
In the case of the Murano there are no suspension options specific to our roads, Nissan NZ's managing director, John Manley, told me.
"The model is built in Japan and we have what is termed 'general export' spec," said Manley.
He lent us a Murano for an extensive test drive over several days so we could reacquaint ourselves with the large SUV. And from my experience, I would not want the suspension to be any softer and it would be a stretch to call it sporty.
It is like any other large SUV - trying to strike a balance between limiting the amount of excessive body roll while providing adequate road holding and comfort.
For its size I think it strikes a pretty good all-round balance. A quick "walk-up" survey to unsuspecting Murano owners would seem to confirm our findings.
Remember, not all SUVs are the same, there can be vast differences in body size and power outputs. It's a matter of finding one that fits and suits a particular need. Below are three vehicles that may suit. The budget: $55,000
The shortlist
Mazda CX5
Maybe the Limited with the smaller alloys is the vehicle that ticks all the boxes for you.
Mitsubishi Outlander
The all-new Outlander VRX, from my experience, is a very comfortable and easy vehicle to manoeuvre in a big city environment and a pretty comfy drive on the open road as well. It also has a suspension tuned for the Australasian market.
Dodge Journey SXT
The V6 3.6 litre seven-seater Journey is out of the US (built in Mexico) and not tweaked for NZ conditions so may not have the handling characteristics you're looking for. It also steps outside the traditional same-but-different look of the modern SUVs.
Driven recommends
Ensure you have a thorough road test before committing to buy.