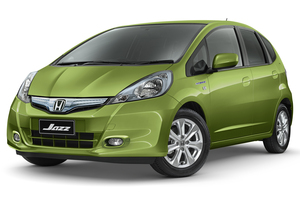 The dilemma: Rachelle wants to buy her first brand new car, but not just any vehicle - she wants a hybrid hatchback.
"I am conscious of the cost of fuel and would therefore like a vehicle that has great fuel economy," she says.
"If you could please explain the technology it would be much appreciated as I find it all a bit confusing."
Well Rachelle, the two new car distributors in New Zealand offering hybrid vehicles in your price range are Toyota and Honda. Both are in a competitive market that is stacked with some fuel efficient non-hybrid vehicles.
The final purchase decision may come down to potential fuel savings versus the retail price plus the amount of driving that is being done annually and in what environment.
The one beauty about hybrids (petrol/electric engines working together) is there are no additional on-road costs to pay once the vehicles are first registered and on the road.
The Toyota and Honda hybrid systems operate differently. Honda works on the theory that the primary power source is always from a small fuel efficient petrol engine and the electric motor is there as a power booster in certain conditions. It is a user friendly system.
The Toyota system can start from scratch on its electric motor alone. For example, you can enter a car park or move from one red light to another in city traffic in silence solely on the electric motor. The petrol engine will engage as required once the vehicle speed has increased to a point that additional power is needed or other conditions deem it necessary. On the open road the petrol engine in the Toyota is in more demand than in inner city commuting to maintain vehicle speed and to provide additional power as required.
While both hybrid systems have been modified and enhanced over the years the basic principles and differences remain pretty much the same. The budget: $35,000
The shortlist
Honda Insight
The five-door hatch offers generous amounts of interior space and practicality. Claimed fuel consumption is 4.3l/100km. It has recently undergone a minor upgrade which includes navigation and a reverse camera. Claimed fuel consumption is more likely to be maintained at open road speeds. The petrol/electric power unit combines to produce 72kW of power and a very high torque figure of 167Nm. Because of its larger size (4405mm in length) it may offer the better road manners but then again it's no sports car.
Toyota Prius c
Priced from $31,280, the small Prius has claimed fuel consumption is 3.9l/100km (73.6kW/111Nm) but don't expect to achieve that if you head out of town on a regular basis. It's more likely to be around the 4.4l/100km mark according to feedback from owners we have spoken to. Around town the claimed figure is pretty much on the money. Interior space is compact in comparison to both Hondas (3995mm in length).
Honda Jazz
The Jazz hybrid (priced from $31,500) version maintains its rear magic seat configuration so extra useable interior space is available even though dimensions are almost identical to the Toyota. The engine performance is the same as the Insight but the Jazz has a marginally higher claimed fuel consumption figure of 4.5l/100km.
Driven recommends
Choose the model that best suits your lifestyle and don't let the technology confuse you. Get in and enjoy the drive.