Don't be afraid to expand your must-have wish list when buying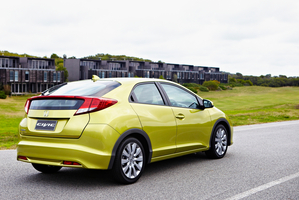 The dilemma: Noel and Glenda are pensioners and own a Mitsubishi crossover, but have decided to downsize to a smaller vehicle to cut down the running costs.
"Whatever we decide on, must-haves are good leg room in the front, preferably a hatch, remote locking, reversing sensor and good airbag safety. We would prefer a new vehicle because of warranties," they say.
Well, if you buy new, your wish list is almost a given. Reverse sensors may be the only item missing as a standard feature, but I'm sure they can be negotiated as part of the buy price.
Build quality and reliability are very much on a par these days in the hotly contested market segment you are in, however there are always some key points of difference that can easily sway you away from one make/model and into another if you are prepared to look around.
Take some time to jot down the other must-haves that we often take for granted with motor vehicle ownership. After the crossover you may not want to drop too far down the ladder in terms of overall vehicle size either.
The budget:$35,000
The shortlist
Honda Civic Euro S Hatch
As the name suggests, the 1.8-litre Civic portrays European styling combined with clever interior design work to create large amounts of usable space. Rear seats flip and fold to create either a flat loading space or generous floor to ceiling height directly behind the front seats. No parking sensors but a reverse camera comes standard along with daytime running lights, Bluetooth and a tyre deflation warning system. Wide opening rear doors are another great feature. Combined fuel consumption is a claimed 6.5L/100km. The split rear screen combined with a high rear end may take some getting used to. Maximum towing weight is 1000kg.
Ford Focus Trend Hatch ($36,340)
No reverse camera but user-friendly rear parking sensors (beep-beep) come as standard. With a 2-litre Direct Injection engine it wins comfortably on performance (125kW) but helped by a six-speed auto achieves a claimed fuel consumption of 6.6L/100km (although it does require the more expensive higher 95 octane fuel). Technology abounds with a host of features including cruise control, adjustable speed limiter, Bluetooth with voice control integration, plus Hill Launch assist. Towing is restricted to a mere 500kg so it's basically the garden trailer and lawn clippings. Ford is running a special price on this model of $32,990 for a limited time.
Toyota Corolla Hatch GLX ($37,490)
The all-new Corolla (1.8-litre engine, with 103kW and combined fuel consumption of 6.6L/100km) has been to the beautician and received a makeover to make everyone stand up and take notice. It now has the looks and high specification level to match the build quality and reliability the model has long been renowned for. Maximum towing weight is 1300kg.

Driven recommends
Use that must-have list for the final approval.