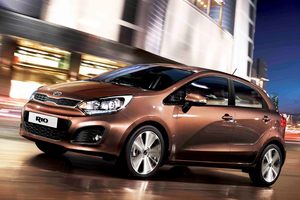 Jocelyn lives north of Auckland, and makes two trips a month to the city. She needs a car that can cope with the commute.
She's after a five-door hatchback, that's automatic, economical and is a late-model vehicle that's not too small and is easy to maintain.
"Friends drive Peugeots and VW Golfs, which they like very much, however my mechanic says they are expensive to repair and I'm sure I would probably need to spend more to get a later-model European car," she says.
I totally agree with your comments about vehicle size, Jocelyn. There are a couple of excellent new small inner city cars on the market that fit well within your budget, but if the drive down State Highway 1 is on a fairly regular basis, then you need to look for something with a little more punch.
I would urge you to stretch the budget and look at buying a new or near-new car as you inherit the latest in technology and long-term warranty.
The comments from your friends and mechanic are not surprising. The European cars have always had an attraction for the general public based around comfort, style and safety while the general garages see the worst of everything as cars age. Pricing has also always been a disadvantage for the European brands in the past, but due to favourable exchange rates recently, New Zealand distributors have become more competitive price wise.
The budget: $20,000
VW Polo
The 1.4-litre Polo is well equipped and offers a good overall package. Claimed combined fuel consumption is 5.8l/100km, which may mean a coffee in the big smoke becomes a little more affordable.
Kia Rio
We have sung the praises of this vehicle on a number of occasions. It's got more power but uses slightly more fuel (6.4l/100km) than the VW Polo. Some dealers are offering pre-registered LX models for $21,990 drive away, which is great buying. Standard features include rear parking sensors, which are helpful when reversing. New-car warranty stretches to five years.
Suzuki Swift
It's impossible not to consider one of New Zealand's most popular cars over a long period. The power output and claimed fuel consumption (6.2l/100km) sits in the middle of the VW and Kia. Overall rear interior space is not overly generous, which may not be an issue for you. Price is $23,990 for the GLX plus ORC.

Driven recommends
Drive them all. In the North Shore's new car district you're close to all three showrooms.