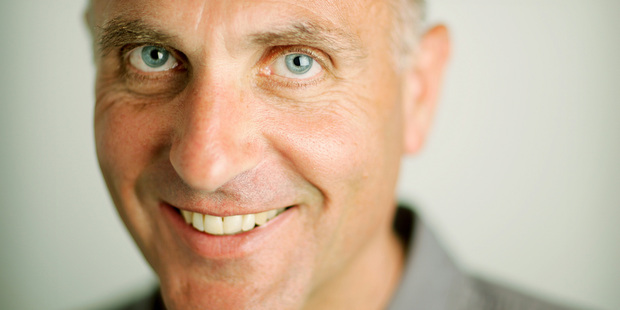 I'd love to meet John Crace. The Guardian columnist is acerbic, focused, appallingly funny.
I'd hate to have him review my books, though. He takes the bestselling publications of the day or decade (so yeah, I needn't worry), and reduces them to an 800-word synopsis which, almost apologetically, shows every affectation, stumble or yawn in the entire masterpiece.
There are more than 100 of them in this collection. A hundred! How does the guy find time to read them, let alone eviscerate them?
We move from Serious Fiction (Julian Barnes, Hilary Mantel) to Chick Lit and Lad Lit (Jodi Picoult, Nick Hornby), to Memoir (Sarah Palin), to Letters (The Queen Mother - "Dear Assorted Crawlers"), to Science, Thrillers, Travel, Cooking and Phenomenon (J.K. Rowling).
Every recent literary success you can think of, plus many you wish you couldn't, is here, in distressingly entertaining, unerringly accurate pastiches of the authors' styles.
You're taken straight to the cores of character and content: fussy T.S. Eliot; spectacularly conceited Christopher Hitchens; tedious Gordon Ramsay; Lionel Shriver's convolutions, Henning Mankell's horizontal rain. He gets Zadie Smith's staccato and Richard Dawkins' self-promotion pitch-perfect.
Pick any page.
P28: On Chesil Beach, by Ian McEwan. "Don't you think we're being rather melodramatic? ... Of course, but if we don't split up, the whole book's pointless."
P128: The Intimate Adventures Of A London Call-Girl, by Belle du Jour. "Since I've been overpaid to write a book, I'd better witter on."
P228: How To Be A Woman, by Caitlin Moran. "My CYSTITIS is killing me!!!"
If you've had enough of the awfully pleased Stephen Fry, the awfully florid Jeffrey Deaver, or the awfully awful E.L. White (Fifty Shades Of Grey), this collection will have you exclaiming with satisfaction.
Even authors before whom I bow are disembowelled. Cormac McCarthy's No Country For Old Men: "$2.4 million. This kinda changed everything"; Bill Bryson's Down Under: "Gee. Australia is a very, very big country."
Your life is too full to read 800 words? Fear not: Crace ends each annihilation with a one-phrase "Digested, read, digested". So, Tom Wolfe's Back To Blood: "Back to bollocks";
The Da Vinci Code: "Millions of readers can be wrong"; Thomas Harris' Hannibal Rising: "A la recherche de corps perdus".
What a terrific idea. What a terrifying man. And though Crace's sly synopses may save you the bother of reading some of this 100, they'll also provoke you to try many more.
The Digested 21st Century by John Crace (Constable & Robinson $36.99).